The Samsung Galaxy S2 may not be getting the Android 4.1 (Jelly Bean) update due to certain hardware limitations, according to The Christian Post. "Some of these hardware limitations include low screen resolution, with most S2s having a 800 x 480 resolution, and the fact that it features a dual-core processor, while quad-core chips are preferred for Jelly Bean," explains The Christian Post.
The site points out that the Galaxy S2 handset will "not run" as smoothly with Jelly Bean and TouchWiz simultaneously. The device is expected to lack a few components which are required to run the Jelly Bean smoothly. According to reports, the Galaxy S had a similar issue when the ICS was launched and the company announced that the device was not going to be upgradable to Android 4.0 (Ice Cream Sandwich) because of the hardware limitations. Yet, there is no official announcement about the Jelly Bean update for Galaxy S2. An XDA developer LastStandingDroid has ported the Jelly Bean to the Galaxy S2 GT i9100 handset. The ROM is based on the Jelly Bean that comes on the Galaxy Nexus device and a modified CyanogenMod 9 Kernel.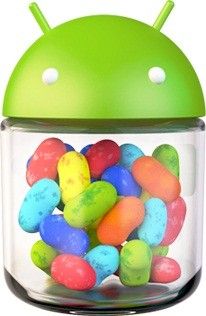 In regard to Jelly Bean update, the Korean giant has released a statement to folks at PocketNow. "Samsung will soon announce which additional devices are eligible for the Jelly Bean update. As the world's largest smartphone manufacturer, Samsung leads the Android community with best-in-class devices like the Galaxy S III, and is creating new device categories with products like the Galaxy Note. Samsung has delivered the most Nexus-branded lead OS devices and we are pleased that Google will be bringing Samsung Galaxy Nexus and Nexus S customers the first experiences of Jelly Bean on a handheld device."
Google announced its latest Jelly Bean at Google I/O 2012 developer conference in San Francisco on 27 June. Jelly Bean, the successor to Ice Cream Sandwich, comes with major improvements and new features. The major update includes Android notifications framework that allows apps to display rich and larger notifications which can be easily expanded or collapsed simply by pinching or swiping.