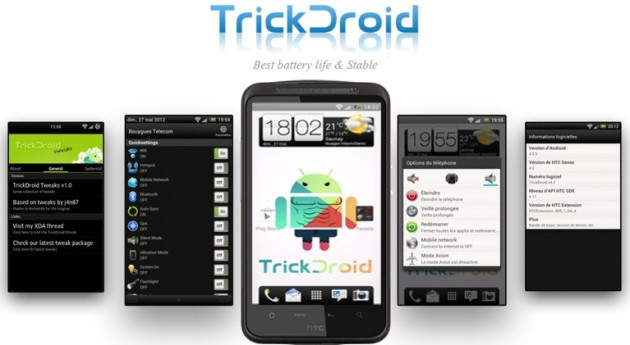 HTC Desire HD owners may be disappointed that the device will not receive Android 4.0 (Ice Cream Sandwich).
HTC has confirmed that the devices with 512MB ROM or less than that will not be upgraded to Android 4.0. These devices include HTC ChaCha, Salsa, Wildfire S, Explorer, Desire HD and tablets such as Flyer, EVO View 4G and Jetstream. However the devices which are not upgraded to ICS will receive software improvements, security fixes and other technical support as needed.
"After extensive testing, we have determined that current version of HTC Sense with Android provides customers with the best experience on the HTC Desire HD. When we consider new versions of software, we weigh a number of factors, but ultimately the customer experience on the product is the deciding factor. We apologise for any confusion this change may have caused our customers," explains HTC.
Even though the official ICS update is cancelled for Desire HD, developers have successfully ported unofficial ICS ROM to the phone. Now good news is XDA developer, torxx, has released the first Sense 4.1 ROM of Android 4.0.4 for the Desire HD. The Sense 4.1 ROM named as TrickDroid v4.0.0 contains a number of new features including,
Full Sense 4.1
Android 4.0.4
Lagfree
Fully fixed camera
Sense 4.5 skins
Rooted with SuperSU
Deodexed
Zipalinged
Extended quick settings
Advanced Power menu
UI optimisation
Team Blackout kernel
Newest BusyBox
Excellent battery life
GPU UI rendering
RAM optimisation
Sysro/Sysrw performance
Better CPU performance
Init.d scripts support
Improved EXT4 system
Removed 3-dot menu
Removed bloatware
Custom Bootanimation
1% stock battery
The Sense 4.1 ROM for Desire HD is said to be stable enough to run as a daily driver. Some of the users who have ported the ROM into the device have reportedly encountered small issues. Most of them reported the HTC widgets not working properly, the tweak package causing some force closes and a few more.
The Desire HD users who wish to port the TrickDroid v4.0.0 ROM to their devices, may follow the tutorial below. IBTimes UK reminds its readers that it will not be held liable for any damage to the device while installation. In addition users are advised to back up all their important data before proceeding also ensure that the battery of the phone is charged above 80 per cent. The Sense 4.1 ROM is only compatible with Desire HD, therefore do not try this ROM on any other variants.
Instruction to install Sense 4.1 ROM on HTC Desire HD
a) Download the Sense 4.1 ROM
b) Copy the ROM to the SD card of your phone
c) Fullwipe in Recovery (data and cache)
d) Flash the ROM
e) Let the ROM fully boot
Now enjoy the Sense 4.1 ROM of Android 4.0.4 on your HTC Desire HD.