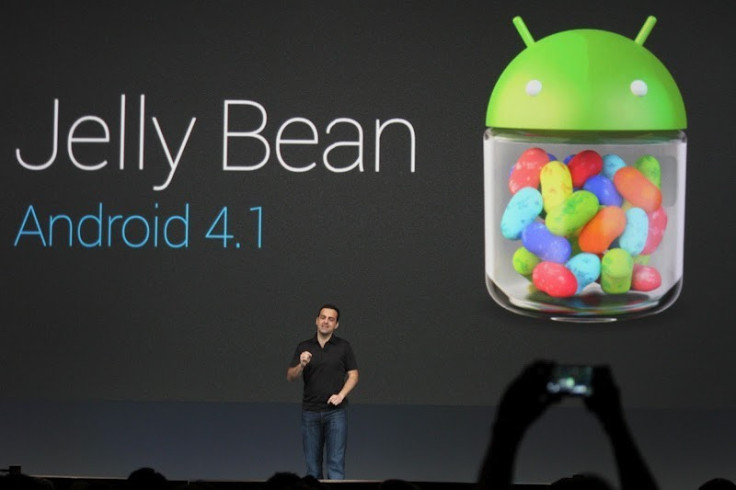 The Android 4.1 (Jelly Bean) update has been made available both through official and unofficial methods and the Motorola Xoom is one of few tablets yet to join the bandwagon that started with the Google Nexus 7.
Now, however, a member of the XDA forum - Stachre - has released a new custom update (repacked ROM) that allows a Jelly Bean upgrade without losing root, recovery or unlocked bootloaders. The new update for Android 4.1 users allows the device to stay rooted while both the custom recovery and bootloader stay unlocked. The custom ROM update with this version appears to be more user-friendly than the counterpart from other available Android smartphone devices.
The custom update will install in a manner similar to any other ROM and involves standard procedure - downloading repackaged update, rebooting to custom recovery, creating backup, wiping device clean of data and finally flashing the ROM. This package comes with its own updated and unlocked bootloader.
However, the only glitch was that some users reportedly got stuck on the Motorola splash screen after performing the update. As a workaround, you could try performing a factory reset, via recovery mode. In any case, restoring a Nandroid back-up should serve as a permanent solution in case the reset doesn't help.
Key Points
IBTimes UK notes this is a stock rooted update featuring stock ROM and stock kernel. It does not include a full custom ROM. If you need updated custom features from developers you need to install model specific ROMs available for download.
The update works only with Xoom Wi-Fi MZ604. Trying to install this ROM on incompatible devices may result in irreparable damage
If you are still interested in stock ROMs, continue with the steps below:
Installation Requirements
Download modded Xoom Wi-Fi Android 4.1.1 JRO03H update package (download here)
Ensure you have flashed ClockworkMod (CWM) Recovery on the device (download and instructions here)
Ensure a SDCard with enough free space is installed - CWM Recovery update package requires about 150MB; run "adb shell df" for estimate on optional nandroid back-up size)
Backup all important personal data (contacts, SMS, music files, photographs, games, videos, apps, etc). In some cases, you may have to manually wipe data or perform a Factory Reset to make sure system boots successfully after ROM update. App back-up can be performed by using specific solutions such as Titanium Backup
How to Install Stock Jelly Bean Update on Motorola Xoom
Download/save the modded Android 4.1.1 update package to SD card
Reboot into Recovery (restart device and press and hold Volume Down button, when restarting, to navigate through menu options on Motorola logo and splash screen)
Select Android Recovery and press Volume Up button to launch Android Recovery. Note that while in Recovery, hardware volume buttons may be used to navigate and the Power button to select
Wipe cache and Dalvik-cache. Custom ROM users are advised to back-up data and perform a "Data Wipe/Factory Reset" in ClockWorkMod Recovery instead. Else perform following steps:

Select Wipe Cache Partitino
Select Yes - Wipe Cache
Choose Advanced
Tap Wipe Dalvik Cache
Select Yes - Wipe Dalvik Cache
Choose Go Back
Optional: Perform a long Nandroid backup. A Nandroid back-up in CWM Recovery allows user to fully restore device's state if there are errors with the ROM update. IBTimes UK recommends you fully charge device and ensure sufficient storage space is available on SD card before beginning back-up; the process is long and takes up considerable memory space and will fail if there is insufficient space
Select Backup and Restore
Choose Backup again and wait until the process completes
Wait for Back-up Complete message

To perform update follow these steps

Select Install.zip from SD card
Tap Choose Zip from SD card
Choose modded Android 4.1.1 update package
Select Yes - Install
Wait for Install from SD card Complete message
Select Go Back and tap Reboot System
New bootloader will now install and you should see the message: "Congratulation! Your bootloader was successfully upgraded", followed by an automatic reboot
[Source: XDA Developers]