Jeremy Hunt's Apology to Andy Burnham Hands Labour Campaign Boost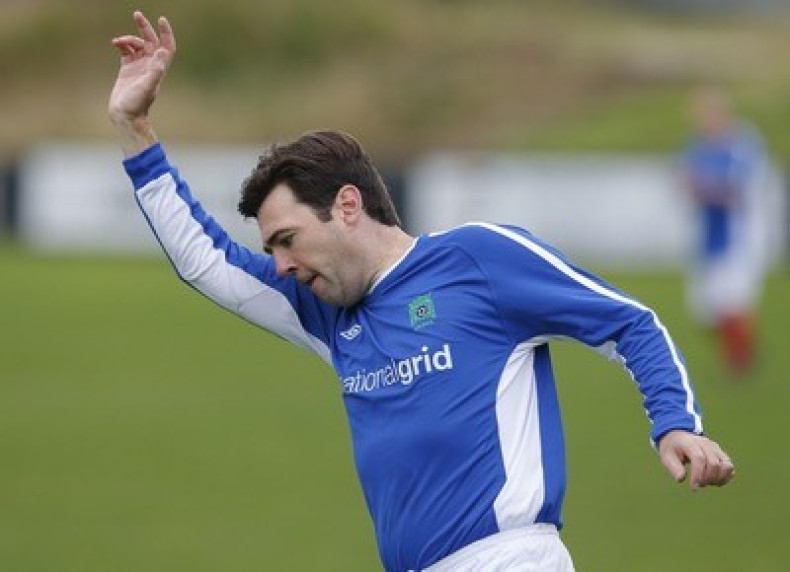 Labour's ongoing campaign to head off what they fear could be a bitter, personalised general election campaign has been boosted after frontbencher Andy Burnham won a significant victory against Health Secretary Jeremy Hunt.
Burnham had taken the extraordinary step of threatening legal action against Hunt for using Twitter to accuse him of covering up hospital failures when he was running the health service in the last Labour government.
Burnham claimed the allegation had gone way beyond the normal "rough and tumble" of politics and demanded an apology and withdrawal.
And in an unprecedented move, he threatened to sue Hunt for Libel if he refused to back down.
Many in Westminster believed this was an empty threat and quietly smiled at the suggestion Burnham was willing to see a court case with ministers and shadow ministers giving evidence about their behaviour and trustworthiness.
But it seems to have worked and marks a major shift in what Opposition politicians are prepared to put up with. The real significance, however, could set new ground rules in how the 2015 general election campaign is conducted.
First, Hunt wrote to Burnham in an attempt to calm the row, insisting he had not intended to question his integrity.
"My tweet referred to revelations about political pressure on the CQC (Care Quality Commission) over the publication process for reports of failures in hospital care, and was not a suggestion that you personally covered up evidence of poor care.
"Whatever our differences on health policy, I do not doubt your personal integrity," he said.
Now, the head of the health Department, permanent secretary Una O'Brien has also written to Burnham to apologise about the way the 40 emails, which had formed the basis of Hunt's claims, had been released.
She told Burnham there had been an "unacceptable lapse and the protocols were not properly observed" when the emails had been released to Tory MP Stephen Barclay under the Freedom of Information act.
However, the department has also denied suggestions that government ministers were in any way involved in the release of the emails.
As a result of the way the emails were released, Burnham had not been given sufficient notice of the release and not had time to prepare a comprehensive response.
Burnham's decision to press the matter has several objectives.
Clearly he wants to challenge head-on any suggestion he was involved in a cover up of failures during his time as Health Secretary and the ongoing row probably ensured he was not re-shuffled when leader Ed Miliband re-cast his top team this week.
But, as with Ed Miliband's recent attacks on the Daily Mail, he is eager to draw a line before the general election campaign gets into full swing, fearing the Tories and some of the media are planning a re-run of the vicious anti-Labour 1992 "smear" campaign.
Lastly, he is also deeply concerned that the government is deliberately attempting to deprive Labour of one of its natural strengths, its support for the NHS, and neutralise it as an election issue.
David Cameron has previously attempted to deny Labour the label that it is the party of the NHS, claiming it was top of his list of political priorities as well.
But there have already been claims that ministers have used the spate of negative stories about the service as a way of undermining the popular view of the NHS as a service that can do no wrong and should not face major reforms and cost cuttings.