West Ham United striker Andy Carroll is to miss up to six weeks of action, following a hamstring injury. The on-loan Liverpool striker suffered the injury in the second half of the Hammers' league game at Upton Park, against Fulham. Confirmation of the injury was made by the club to ESPN.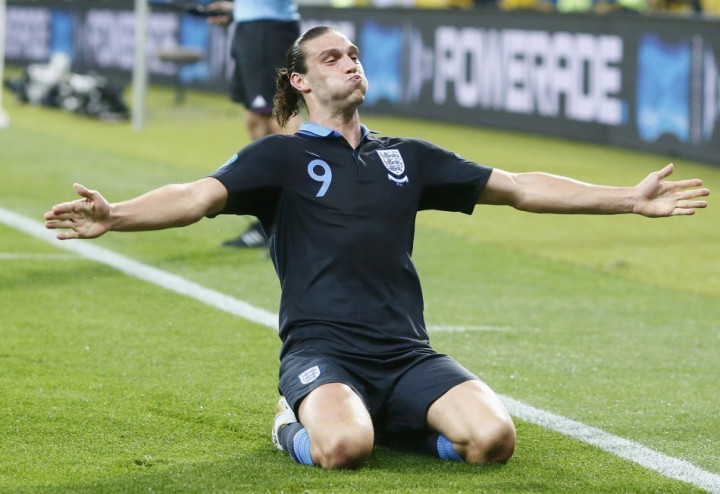 Carroll, who moved to Anfield from Newcastle United for £35m, had a disappointing first spell at the club, failing to justify his enormous price tag and dislodge Uruguayan international Luis Suarez from the first team. The big centre forward was expected to provide the Reds with a strong aerial threat up front but a return of 11 goals in 58 appearances for the club was never going to be enough to warrant a continued place in the side.
There was considerable debate over Carroll's Liverpool future early in the season, with reports suggesting he could make a sensational return to the Sports Direct Arena, particularly after the Magpies' manager, Alan Pardew admitted he would welcome the player's return. However, the two clubs failed to agree on transfer fees and despite Brendan Rodgers' initial claims the player would not be allowed to leave on loan that is exactly what happened.
Carroll's injury now means the 23 year old England international will be unavailable for England's World Cup qualifiers against Moldova (away, on 7 September) and at home to Ukraine (on 11 September), as well as a possible four league games for West Ham (including, possibly, the 6 October visit of Arsenal) and the Capital One Cup third round game against Wigan Athletic.
New Arrival at Upton Park
Meanwhile, Hammers fans could see John Mensah arriving on a free transfer, to help shore up a defence that has conceded three goals in three games so far. Mensah, a Ghana international, has been released from his Lyon contract and has experience of the Premier League, having spent time with Sunderland. Manager Sam Allardyce has already seen the inbound transfers of a number of other players, including former Chelsea and Arsenal winger Yossi Benayoun, midfielder Alou Diarra and goal keeper Jussi Jaaskelainen.
"Several clubs want to sign John, but he is keen to join West Ham," Willie McKay, the player's representative, told ESPN. He was referring to reported interest from Hull City and Celtic.