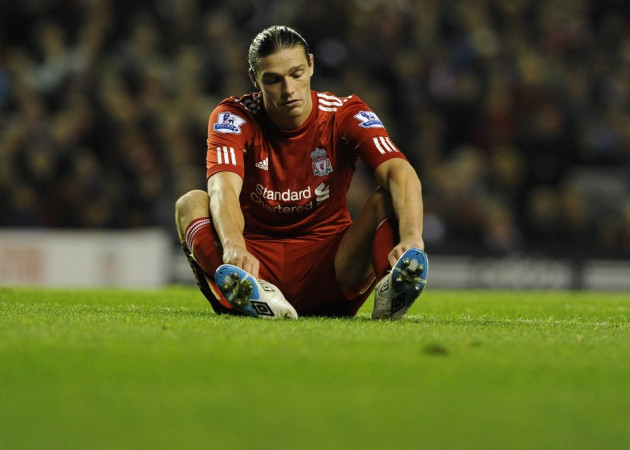 West Ham United striker Andy Carroll has hit out at Liverpool manager Brendan Rodgers and claimed that injury prevented him from fulfilling his potential at Anfield.
The England international played just twice under Rodgers before joining The Hammers on loan last season, prior to agreeing a £15m move to Upton Park in the summer.
Rodgers found Carroll's 6 ft 3 in frame to be at odds with his footballing philosophy during his early months at Liverpool and motivated the departure of the 24 year old just 18 months after becoming the club's record signing from Newcastle United.
His role at West Ham has been in stark contrast to that at Liverpool, where Carroll, when fit, has played a central role in the plans of manager Sam Allardyce, whose style of football suits the England striker. Carroll meanwhile, has criticised those who label him as purely a target man.
"I'm more than a target man," says Carroll.
"It's funny when people call me a big lump because a lot of my game is on the floor. I'm comfortable on both feet. People don't realise but as a kid I wasn't very big. I didn't really start growing until I was 15 and before that Newcastle used to play me at left back.
"Vince Hutton put me there and I was getting dropped. In fact, it was getting to the point where I didn't think I was going to be offered a new contract. The fear of that made me ask Vince if I could play up front and in an academy game I was given a chance and scored two goals.
"I think it was the only reason they kept me on. But I've always been able to play and always been good with the ball at my feet."
After joining Liverpool from Newcastle in January 2011, having scored 11 league goals in the first half of the campaign at St James' Park, injury problem undermined the early months of Carroll's career on Merseyside and restricted his involvement.
In his first full season at Liverpool, Carroll scored nine goals in 47 appearances in all competitions. He now admits, those early injuries severely damaged his Reds career.
"I think I found it quite hard, that move from Newcastle to Liverpool," he says. "I was 22, suddenly in a new city where I didn't know anyone. It didn't help that I was injured when I got there. I didn't train with the lads for a while. It was difficult.
"This time it's different. I came to West Ham a bit older and stronger for the experience of leaving my home town and living somewhere else. It's been a lot easier second time around and I love it in London.
"I just want that feeling of being free from injury when I'm out on the pitch again, because it's been a tough couple of years. I know what I'm capable of. I know that, when I'm on my game, there are not many people who can live with me."
Carroll is currently recovering from a heel problem and is yet to appear for West Ham since becoming the club's record signing. The club are yet to confirm a return date for the forward but Carroll harbours ambitions of playing for England at next year's World Cup finals.