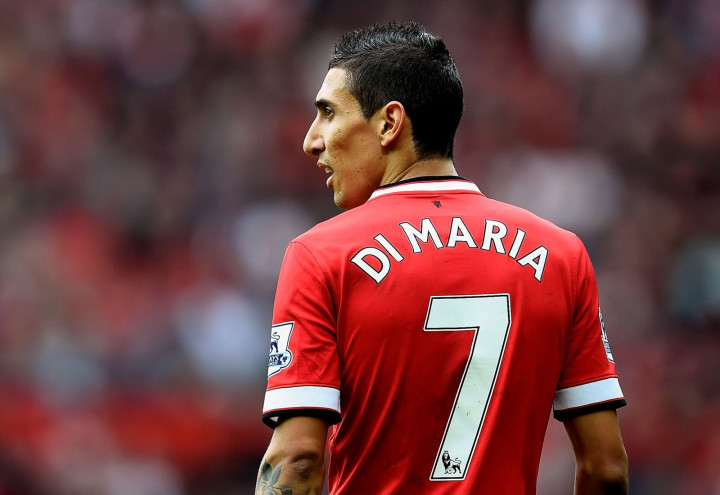 Andy Cole has claimed Angel Di Maria is proving the £59.7m Manchester United paid to Real Madrid for his services is money well spent.
United manager Louis van Gaal broke the British transfer fee record to bring the Argentine to Old Trafford in the summer.
Even though some pundits questioned his high price, Cole believes the Argentine is proving the doubters wrong and his price tag has already ceased to become an issue after less than two months at Old Trafford.
"He doesn't [seem overly expensive] at all," Cole said to Manchester United official website.
The way the Argentine has coped with his high-price move is not far different from how Cristiano Ronaldo (£80m) and Gareth Bale (£89m) have dealt with swapping United and Tottenham respectively for Real Madrid in recent years.
Questioned about that, Cole said: "The crazy thing with all those guys [such as Ronaldo and Bale] who have signed for that kind of money is they just take it.
"It is like water off a duck's back. They get on with what they have to get on with and are all doing really well. Di Maria has certainly been fantastic so far."
The former Real Madrid star has excelled for the Premier League giants since the start of the campaign, scoring three goals and providing three assists in his first five games, while receiving the club's player of the month award for September.
Cole compares Di Maria's impressive adaptation to Old Trafford with the way his former teammate Dwight Yorke dealt with his move to United.
"I'll be honest, the only person I've seen come to Manchester United and make such a good start was Dwight Yorke," Cole said.
"I think he scored two goals on his home debut and another goal in the game after that."
Like Di Maria and his high transfer fee, Cole moved from Newcastle to United in 1995 for £7m, setting a then record for the most expensive British transfer.
Cole is aware supporters expect something special from a record signing but claims Di Maria is ready to deal with the pressure, having already played for a big club like Real Madrid.
"You look at that, you take it, you get on with it and enjoy the pressure. He has played so well and given a little bit of spark. It's what you always want when you come for that kind of money, everyone is expecting something special and he's done just that," Cole said.
"I think when you come to a football club like Manchester United, there is always going to be pressure but he has played for another massive club in Real Madrid.
"So he is used to having the cameras always on him, you might say having the microscope on him, but the way he has started at United, he won't have a problem as he is clearly a quality player."