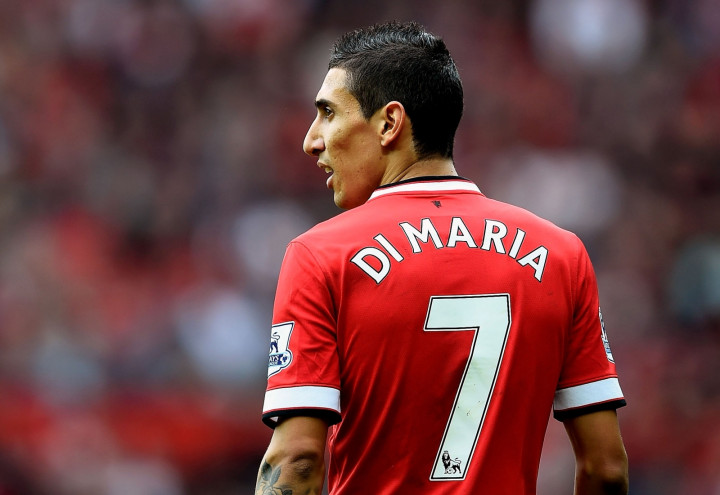 Manchester United star Angel Di Maria has claimed his move to Old Trafford has been a step up in his career – despite leaving Champions League winners Real Madrid.
Louis van Gaal's side completed the signing of the Argentine winger in the summer after agreeing to pay a record £59.7m to Real Madrid for his services.
Even though the Argentina international was a crucial player in Real Madrid's success last season, winning both the Champions League and the Copa del Rey, he reportedly urged the board for a move away as he didn't feel he was rated highly enough at his former club.
Some reports suggested Di Maria wanted to move to Paris Saint-Germain rather than United to play Champions League football.
However, the Argentine has backed his decision to join the Premier League side, claiming he has progressed as a player – even though United are currently struggling.
"Leaving a club like Real and coming to as big a club as Manchester United makes you grow as a player and helps you progress in your career," he said to Manchester United official website.
"It was a very important moment and I'm really happy here."
Di Maria has not taken any time to adapt to the pace of the Premier League, proving his worth since his first match with the Old Trafford club.
The Argentine has already earned the hearts of United's supporters, scoring three goals and providing three assists in his first five games – while receiving the club's player of the month award for September.
"With every day that goes by, I feel much more relaxed and settled here. I've got a house and my family are happy," he said.
"Since the day I arrived, people have shown real warmth towards me – at every corner kick or free-kick, or even during open play, every time I have the ball I feel they're right behind me. That always makes you feel even happier.
"Let's hope things go well for me so I can be here for many years to come."