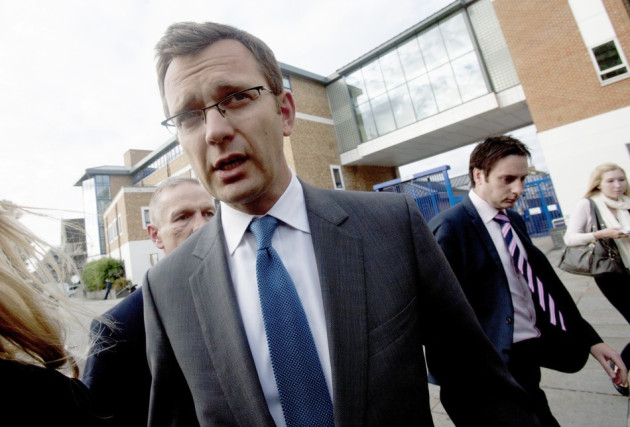 Former News of the World editor and communications boss for Prime Minister David Cameron, Andy Coulson, will face crown court in September on phone hacking charges.
Coulson appeared at Westminster magistrates court with five other News International journalists and private investigator Glenn Mulcaire.
Charged with Coulson were former News of the World managing editor Stuart Kuttner, news editor Greg Miskiw, chief reporter Neville Thurlbeck, assitant editor Ian Edmondson and assistant news editor James Weatherup.
During a short hearing the group were informed that they will next appear at Southwark crown court on 26 September.
The journalists face charges of conspiring to intercept voicemail messages over a six-year period from 2000. Mulcaire, along with Coulson, Kuttner, Miskiw and Thurlbeck, will face specific charges of conspiracy to listen to the voicemail of murdered schoolgirl Milly Dowler.
The penalty for each charge can vary from a fine to two years' imprisonment. The group was bailed, but cannot contact Rebekah Brookes, former CEO of News International, News of the World former report Dan Evans or former executive editor Neil Wallis, who are also on bail over phone hacking charges.