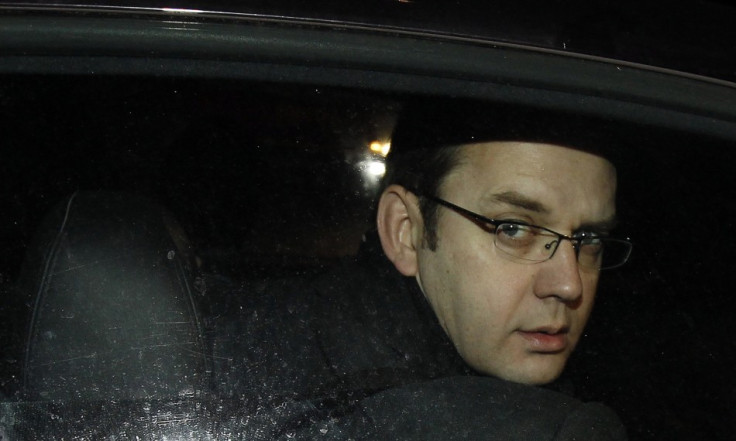 The former Communications director chief for David Cameron has been arrested by detectives investigating alleged phone hacking and illegal payments to police.
Andy Coulson, 43, was arrested by appointment at a South London police station this morning at around 10.30 am and remains in police custody.
Mr Coulson has been arrested in connection with the inquiry into alleged phone hacking - Operation Weeting as well as Operation Eleveden - the alleged illegal payments to a handful of corrupt police officers. It has been alleged that the News of the World under the editorship of Andy Coulson paid these officers up to £100,000 for tip offs and information.
The questions will centre on whether Mr Coulson knew anything about the phone hacking or if he sanctioned any such practices whilst editor of the News of the World. When Mr Coulson was director of communications at Downing Street he denied that he had any knowledge of phone hacking or illegal activities by reporters under his editorship. He also denied that the newspaper paid corrupt police officers for tip-offs but it has been reported by the Telegraph that News International has uncovered emails showing illegal payments were made during his time as editor.
A Scotland Yard spokesman said: "The Metropolitan Police Service has this morning arrested a member of the public in connection with allegations of corruption and phone hacking.
"At 10:30 officers from Operation Weeting together with officers from Operation Elveden arrested a man on suspicion of conspiring to intercept communications, contrary to Section1(1) Criminal Law Act 1977 and on suspicion of corruption allegations contrary to Section 1 of the Prevention of Corruption Act 1906."
Although Strathclyde Police refused to provide details, it is understood they will concentrate on the testimony of Mr Coulson, Bob Bird, the News of the World's Scottish editor, and Douglas Wight, the Scottish edition's former news editor.
They will then report to the Area Procurator Fiscal in Glasgow, who will consider whether there is enough prima facie evidence to justify a perjury investigation.