Andy Murray and Johanna Konta have declared themselves fit for Wimbledon ahead of their first round matches on Monday (3 June).
Reigning Wimbledon champion Murray's preparations for the tournament at SW19 have been substantially disrupted by a troublesome hip injury, which forced him to pull out of two exhibition matches at Hurlingham.
The Scot, who has been placed in the same half of the Wimbledon draw as Rafael Nadal, sought to allay fears over his fitness but admitted the knock has been hampering him in recent days, which have proved to be rather stressful for the world number one.
"I'll be fine to play the event and play seven matches," Murray told BBC Sport. "If I feel like I am today, I'd be delighted and have no issues getting through. If necessary, I can take some anti-inflammatories if my hip flares up. Hopefully that's not the case."
"It's been sore for a little while now and with each day that I was practising it was feeling a little bit worse," Murray added. "It was hampering my movement and therefore I wasn't getting things out of my practice session.
"Obviously I would have liked to have trained the whole week and got a couple of exhibition matches but the positive from it is that I'm fresh. I certainly haven't played too much tennis - but I'm certainly going to have to work my way into the tournament. I'm probably not going to come out and play great straight off the bat.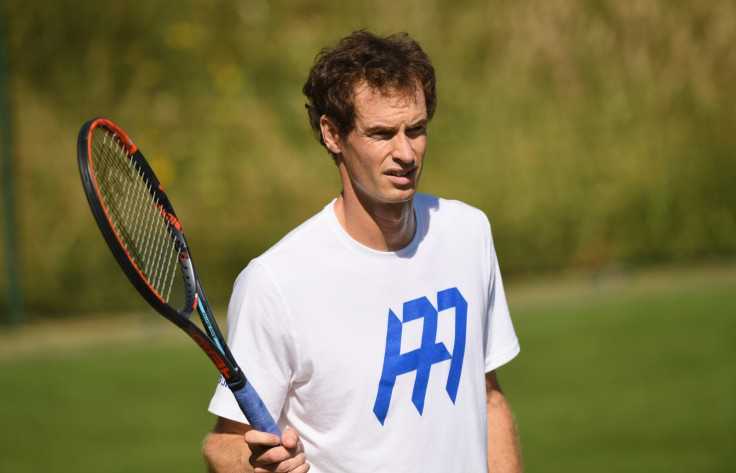 "It's just a little bit stressful. Right before the biggest tournament of the year for me as a Brit, you want to be out there practising, and I haven't been in that position before really."
Konta, Britain's biggest hope for success in the women's game, also tried to play down concerns over her condition and provided encouraging news over her recovery from the spinal injury she suffered during her win over Angelique Kerber at Eastbourne on Friday.
Konta burst into tears on court after suffering the injury but was more positive on Sunday as she expressed her excitement over her first round match against Taiwanese player Hsieh Su-wei, which is due to take place on Court One on Monday.
"I'm definitely recovering really well. I'm taking it a day at a time," Konta said. "I practised today. I felt good. I'm definitely looking forward to playing my first round.
"Like Andy, I'd like to think that I'm fit enough to play seven matches, but I'm going to be taking it one at a time."