Roger Federer still sees Andy Murray, Rafael Nadal and Novak Djokovic as the favourites for Wimbledon despite their respective injury and form concerns.
Federer is the bookies' favourite to emerge victorious at SW19 for the first time in five years and took the decision to skip the French Open in order to focus on grass and hard courts.
Murray, the current Wimbledon champion and man Federer is looking to dethrone, suffered a shock first round defeat at Queen's last week and is struggling to recover from a troublesome hip injury.
The world number one's preparations for tennis' most prestigious tournament have been severely disrupted but Federer, who has enjoyed somewhat of a renaissance this season, thinks the Scotsman will be heavily in contention if he is anywhere near full fitness and says the same goes for Djokovic and Nadal.
"If he's anything close to 100% physically, I consider him one of the big favourites," Federer told BBC Sport. "It's that simple. It's the same for Novak and the same for Rafa.
Murray's form has been rather unimpressive in recent months, although Djokovic has been on a downward spiral ever since he lost to Sam Querrey in the third round of Wimbledon last year.
Nadal's form has been nothing short of excellent this season - the Spaniard reclaimed the French Open in May and surged to success in the Madrid Open, Barcelona Open and Monte Carlo Masters prior to his 10th Roland Garros triumph - but his recent record at the All-England Club makes for grim reading.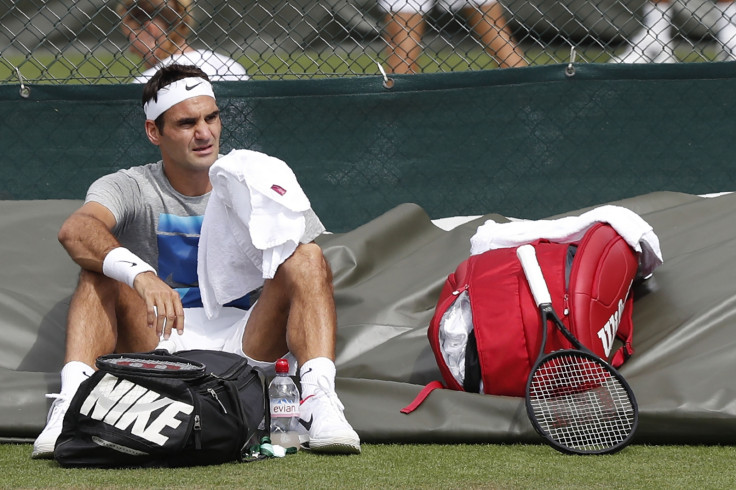 However, Federer, arguably the greatest player to ever grace the sport, thinks the issues the rest of the big four are currently dealing with will matter little at SW19 and does not see much to split the giants of the tennis world ahead of the start of play on Monday (3 July).
"I think it's very even when we put it all out on the line," Federer added. "Everybody has their own little story right now.
"For me, everything that happened sort of before - Queen's for Andy, whatever - doesn't matter so much. I feel like Andy's one of the best players in the first week at Wimbledon, so I don't worry too much for him there. He can play himself into shape hopefully for week two.
"Novak is just coming back from winning Eastbourne now. Rafa is coming in red hot from the clay. So I see it positive for them rather than negative in some shape, which I'm sure people will try to see that way."