Andy Murray pulls out of US Open with hip injury
Murray has not played any tennis after Wimbledon.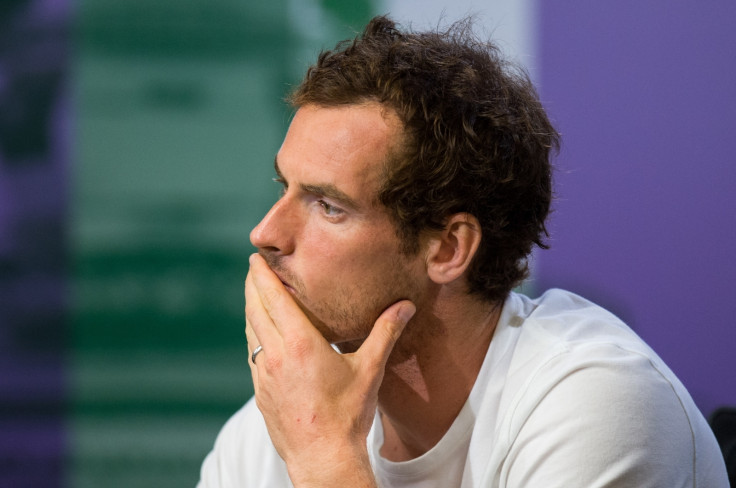 Recently dethroned world number one Andy Murray has pulled out of the US Open citing a hip injury which he has been suffering for the past four months. The Briton has struggled to put in his best performances this season, not making the finals of any of the Grand Slams and insists that he needs time to recuperate from the injury affecting him.
Murray revealed that he will discuss with his team over the timelines for his return to tennis in the next few days. There is a chance that he could follow the footsteps of last year's finalists, Novak Djokovic and Stan Wawrinka, who have also decided to end their season due to injury.
Murray has been an ever present figure in slams and only missed his last big tournament four years ago at Roland Garros.
The Scot cut a sorry figure in training as he was hobbling slightly earlier in the day. However, it was not as pronounced as the time when he lost to Sam Querrey in the quarter-finals at Wimbledon, after which he has not played for six weeks.
"This is actually why I didn't want to come in here. I have had the issue with the hip since my match with Stan in Paris. I did pretty much everything I could to get myself ready and took a number of weeks off after Wimbledon. I spoke to a lot of hip specialists, tried resting, rehabbing, to try to get myself ready," Murray said on his condition, as quoted by the Guardian.
"I was actually practising OK the last few days but it's too sore for me to win the tournament and, ultimately, that's what I was here to try to do. Unfortunately, I won't be playing .
"I spoke to a number of specialists about it to get the best advice possible. When you speak to a lot [of specialists], there are different views and opinions on what the best thing to do is moving forward. I'll definitely make a decision on that in the next few days.
"I certainly wouldn't have been hurting myself more by trying to play. It was more a question of whether it would settle down. I kind of ran out of time. Maybe if I'd been able to take a little bit more time off..."
© Copyright IBTimes 2023. All rights reserved.