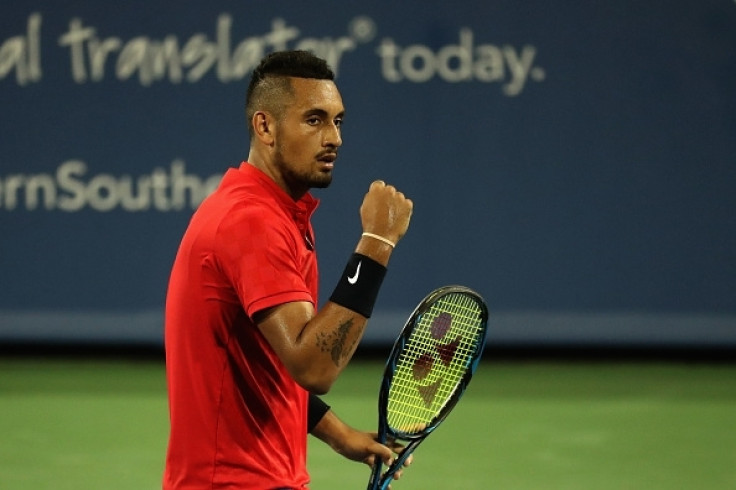 Pat Cash believes that while Nick Kyrgios is always a threat during a Grand Slam event, his inconsistency means he will likely never crack the top-three.
Kyrgios is one of the most flashy and exciting youngsters in tennis today. However, he is also known for his controversies and tendency to "tank" matches.
The 21-year-old himself has admitted that unless he faces top competition, he finds it hard to be motivated throughout a tennis match.
This is underlined by the fact that the world number 18 is just one of two players to have beaten the likes of Rafael Nadal, Roger Federer and Novak Djokovic in their first meetings.
Kyrgios has also defeated Djokovic twice this year and most recently defeated new world number one Nadal at the Cincinnati Open earlier this month, as he reached the final, only to lose to Grigor Dimitrov.
The Australian, despite the loss, is motivated by the fact that he reached his first ever Masters final.
"Looking back from where I was... I would have never thought I would have had my first Masters 1000 event final," Kyrgios said, as quoted on ATP. "So I'm pretty happy with the result. From where I was to here, it's just been amazing."
Ahead of the US Open, former world number four Cash spoke about his fellow compatriot, claiming that as long as Kyrgios is fresh and fit, he always has a chance of going far in a Grand Slam.
"I have always said Nick will be a danger at the slams but unlikely to get to top one, two or three, as he is an emotional player and that is draining and leads to inconsistent performances,'' Cash told ESPN.
"But he still has the potential to get to a slam semi or final – as long as he is fresh and fit."
The 2017 edition of the US Open gets underway on Monday (28 August), with Kyrgios looking to give a good account of himself in the final Grand Slam of the year.