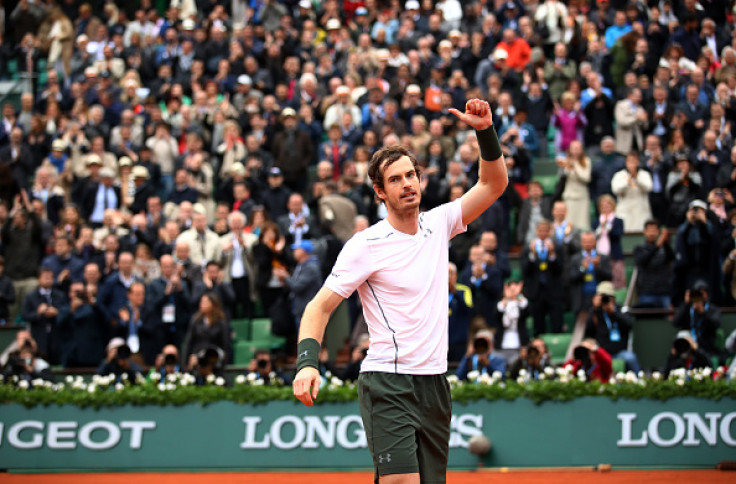 Tennis star Andy Murray has revealed that he never expected to reach the final of the Roland Garros. Murray, who beat defending champion Stan Wawrinka 6-4, 6-2, 4-6, 6-2 in the semi-final, becomes the first Brit to reach the final since Bunny Austin in 1937. Fred Perry remains the only British national to have won the tournament way back in 1935.
Murray has survived some nervy moments in the competition, having been made to fight back from losing positions. He rallied from being two sets down to win in the opening round against qualifier Radek Stepanek, while being pushed to the limit in the second round against French wild card Mathias Bourgue. That he came from behind to register a victory shows his mental fortitude, with him saving his best for his clash with defending champion Stan Wawrinka in the semi-final.
"To reach the final of the French the first time is a big moment for me. It's not an easy thing to do. A few years ago, I never really expected to be able to do that. I was really happy to play the way that I did today after a tough start to the tournament", Murray said, as quoted by atpworldtour.
"I tried to come forward any time I had the chance today. When the conditions are so slow, it's not that easy to finish the point from the back of the court all of the time. It's important to finish up at the net when you can just make a few of the points a little bit easier."
The 29-year-old will face a familiar foe in Novak Djokovic in the final; the world number one is looking to win the French Open title for the first time himself. A win here and he would complete his career Grand Slam, becoming the first player to hold all four Grand Slams at the same time since Rod Laver in 1969.
"It's obviously a very big match for us. Neither of us know how many more chances we'll have to win here. We have had some really big battles in the slams before on all other surfaces. I'm sure it will be the same again on Sunday."