Andy Murray begins attempted to end 2016 as world number one against Marin Cilic on day two of the ATP World Tour Finals at The O2 Arena in London.
Where to watch live
Murray vs Cilic starts at 8pm GMT and is live on Sky Sports 1HD and BBC Radio Five Live sports extra.
Preview
Andy Murray will eye another slice of history when he takes on Marin Cilic in his opening match of the ATP World Tour Finals in London. The newly installed world number one is bidding to end 2016 atop of the ATP standings, after becoming the first Briton to reach the summit of the men's game at the Paris Masters.
The Wimbledon and Olympic singles champion has won his last 19 matches in a row and four of his last five tournaments - a run which saw him end Novak Djokovic's 122-week run as world number one. Victory at The O2 Arena this week will see Murray finish the season as world number one, though his record at the season-ending tour finals is not good.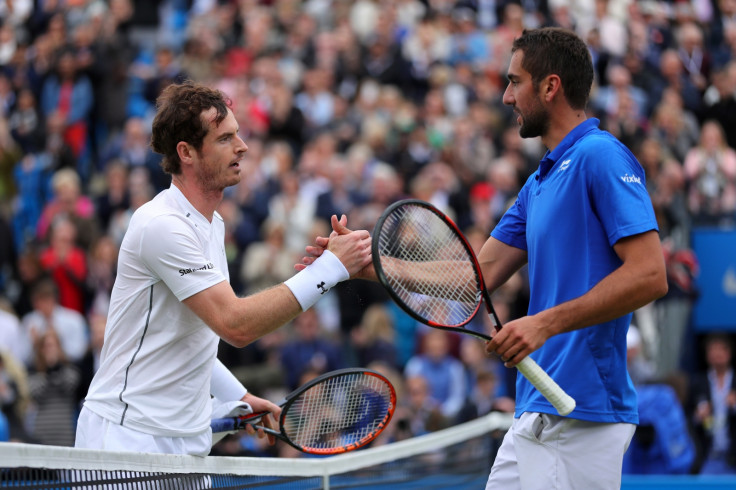 Murray has never reached the final at the ATP Finals, with four of his seven appearances ending with an exit at the round robin stage. An unfavourable draw means he faces an uphill task to reach the knock-out phase for a fourth time, with grand slam winners Stanislas Wawrinka and Cilic joined by former US Open runner-up Kei Nishikori.
Cilic is making his second appearance at the event after featuring for the first time in the 2014 edition, where the Croatian lost all three of his round robin matches. The 28-year-old was among the last qualifiers for the tournament and arrives in the English capital as one of the form players on the tour.
Victory in Cincinnati over Murray, the last suffered by the Scot, which secured him his maiden Masters Series 1000 title was followed by a semi-final appearance in Paris. His grand slam performances have been among his worst for four years yet his phenomenal serving consistency, not least the presence of Murray's former coach Jokas Bjorkman in his corner, makes him a real threat on the hard court in Greenwich. The distraction of the Davis Cup final against Argentina next week could yet play a part however.
What the players say
Andy Murray: "All of my focus isn't on tennis now, which is a positive. Maybe before, tennis was like my life and now it isn't. When I finished in Paris, I was really happy that I won but I wanted to go home and see my family and that's more important now.
"Maybe my focus is a little bit different. But I'm not dwelling on wins and losses as much. I feel a lot more level-headed through the year emotionally. I'm not as up and down. My mood isn't based on 'Okay, I won a tournament, that's amazing'. And then when I've lost, I'm not way down here, either. I just feel a lot more stable throughout the year."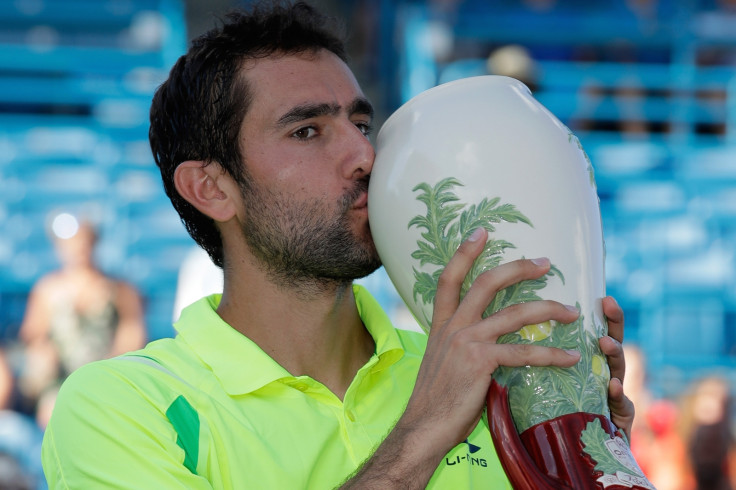 Marin Cilic: "Even last year I was having some good tournaments but searching still for my game. The first part of 2015, I missed because of injury. I was a little bit up and down with the game, trying to find that kind of a balance that I had at the US Open and that I had that second part of 2014 when I played really, really good tennis, the tennis that I need to play.
"Since then, I was on and off with that kind of style, so I feel just now, the last few months, that I found myself in a really good position and feeling good on the court. I'm trying to be obviously focused on what I have to do on the court," he said of his even-tempered disposition. "I see also some guys that show more emotions, that are more into fan communication. Obviously that's a good thing, as we need to have different kinds of players.
"The idea in the background was to try to find somebody who could help me with my transition from the baseline to the net. I felt that he might be really the person that could help me the most with that, as he was great in singles and also great in doubles and obviously knows the game really well."
Betting odds (source Betfair):
Andy Murray 1/4 vs 3/1 Marin Cilic
Head-to-head record: Murray 11-3 Cilic. Last match Cincinnati Masters (hard) Cilic bt Murray 6-4 7-5
Previous meetings at the ATP World Tour Finals: N/A