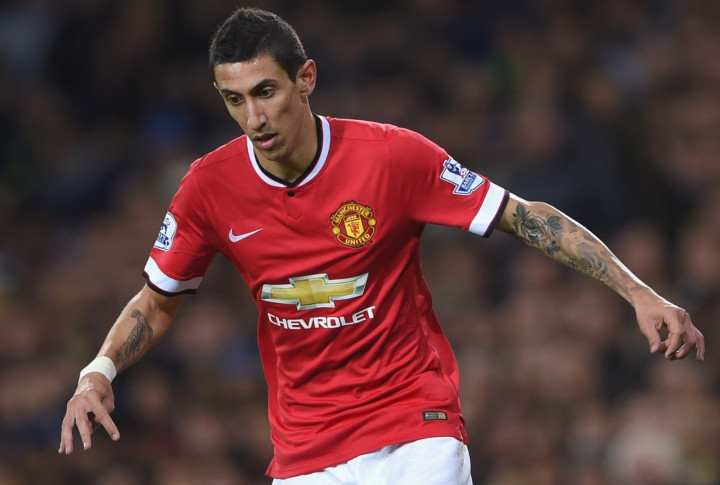 Manchester United club-record signing Angel Di Maria has dismissed suggestions that he joined the Red Devils to earn more money.
Real Madrid manager Carlo Ancelotti claimed that the Argentine winger's wage demands were too high for the Spanish capital club to match and that was the reason for him moving to United during the summer transfer window.
Di Maria earns a reported £200,000-a-week at Old Trafford, but the former Benfica star has revealed that it was the lure of playing for a legendary club like United that made him leave the Santiago Bernebeu.
"I have these amazing feelings about having moved to Man U," Di Maria told the Mirror.
"I'm so proud of myself, you know. It's hard to explain it and put it in words. I truly wanted to move to United. I wanted to wear this shirt."
The Argentine international is also proud to be wearing the number 7 jersey, a jersey that has been worn by some of the club's greatest players like Eric Cantona, George Best and his former Real colleague Cristiano Ronaldo.
"And it is so nice for me to wear the No.7 shirt. It was worn by some of the greatest players in the club's history and I do know that it is a huge thing for all Man United fans."
"I think people here are happy with me. So I must honour this shirt. I must confess that I had all these expectations – but Man U have exceeded my expectations. It has all been perfect for me so far," the former Real winger gushed.
The 26-year-old forward is confident that United will regain its place at the top very soon and believes that once the new players settle down, they will be back challenging for all the titles like they were till a couple of seasons back.
"We have players capable of putting the team back in the place they were a few seasons ago."
"We have showed signs that we can do things the right way. We need to know each other better because there are lots of new players. But we are on our way and I can tell you that we will be fighting for all the titles."
"I came here to win titles and to put Man United back where they belong," Di Maria concluded.