Angela Eagle has attacked Jeremy Corbyn as she announced her candidacy to succeed him as Labour leader. The former shadow business secretary finally bowed to mounting speculation she would trigger a leadership contest after weeks of pressure for Corbyn to resign.
Speaking on ITV's Peston on Sunday, Eagle said she wanted to unite the party and heal its internal divisions after 172 Labour MPs signed a vote of no confidence in Corbyn and 63 shadow cabinet members quit.
"I didn't think he has been able to communicate with the electorate and he has now lost the confidence of our party," Eagle said.
Corbin, she added, had lost the confidence of the Parliamentary Labour Party (PLP) as well as deputy leader Tom Watson, swathes of other MPs and his own friends.
"He's hiding behind a closed door, denying that this is a fact – that's not leadership," Eagle said.
Unite's general secretary, and Corbyn supporter, Len McCluskey said it would be "disgraceful" if Corbyn's name did not make it onto the ballot list for the leadership battle, but Eagle stopped short of saying his name should automatically be included on it.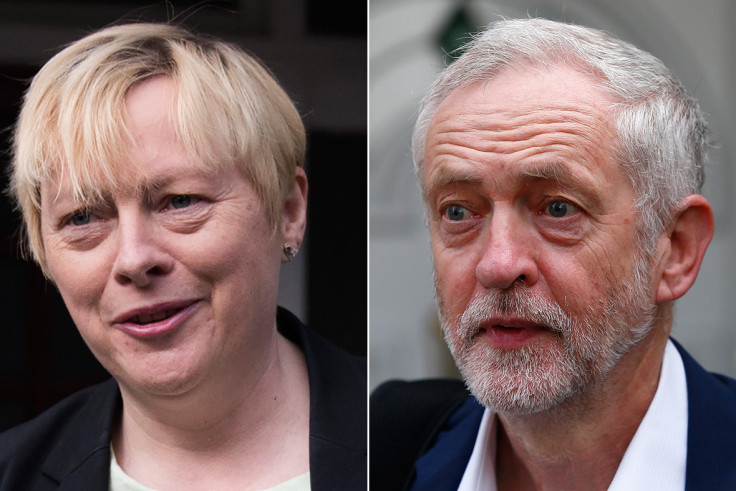 "This is a matter for the National Executive Committee… I am concentrating on setting out my vision for a strong united Labour party that can heal our country."
How many councillors has Labour lost in 2016?
Labour has lost 83 councillors and gained 72, giving a net loss of 11.
The Conservative Party has lost 104 and gained 55: a net loss of 49.
Labour currently has 1,326 councillors in local government, while the Tories have 842.
In the May 2016 by-elections, Labour lost

control over Dudley

council

but gained Bristol.
Eagle said her candidacy was not an attempt to split the Labour party but giving it a better opportunity to win a general election she believes will happen "sooner rather than later".
"Jeremy lost us local councillors at the elections, we have failed to win the EU referendum, which is going to cause enormous stress and pressure in our country. That is not the leadership that will take us forwards."
Eagle continued: "He's not a bad man, he's not a leader though, he doesn't connect with Labour voters, he doesn't connect enough to win an election and he doesn't reach out in any meaningful way to other parts of the party. He's lost the confidence of his parliamentary colleagues and I really think now is the time to consider his position."
Asked if she was ready to go head-to-head with the powerful unions, who back Corbyn, Eagle responded: "They [the unions] know they've got a friend in me."