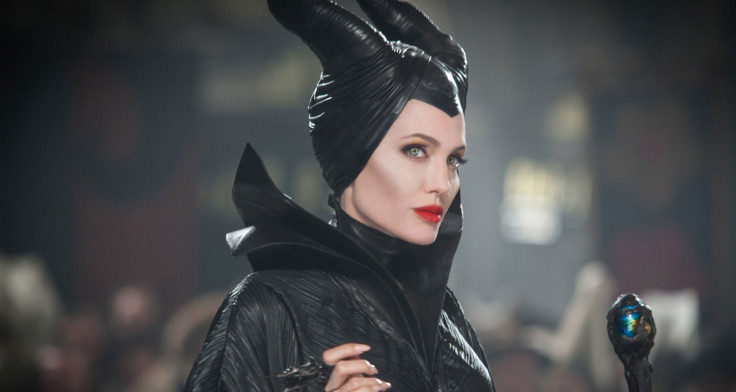 Angelina Jolie has confirmed she'll return to acting to star in a sequel to Disney's Maleficent, a prequel about the villain from Sleeping Beauty. In an interview she confirmed that the film would be entering production shortly.
"I am now the breadwinner for the family so it's time," she told Deadline in an interview. Rumours had suggested she'd return to star in Bride of Frankenstein for Universal, but instead it'll be for Disney's live action fairy tale.
"We have been working on the script and this is going to be a really strong sequel," she said.
Since easing off on her acting career in 2011 to pursue work behind the camera, Jolie has had just a few roles. Maleficent in 2014 was a huge success, which she followed with By the Sea opposite ex-husband Brad Pitt in 2015 and a voice role in Kung Fu Panda 3 last year.
Instead she's been directing films including the aforementioned By the Sea, Louis Zamperini biopic Unbroken and First They Killed My Father: A Daughter of Cambodia Remembers, which which is set for release on Netflix on 15 September.
Jolie courted controversy with the latter earlier this year when her methods for casting the film's young lead emerged in a Vanity Fair profile. It was claimed that impoverished, often orphaned youngsters were emotionally manipulated with money which casting directors would snap away from them.
"When she was asked later what the money was for, she said her grandfather had died, and they didn't have enough money for a nice funeral," Jolie said.
The casting method was brandished a "cruel psychological game" by critics, but Jolie shot back at the claims calling them "false and upsetting".
Disney has been eager to make a sequel to Maleficent since the first film netted a huge $758 million (£585 million) at the worldwide box office. The original was an origin story following the Sleeping Beauty antagonist as she became the bitter and twist dark witch familiar to audiences.
Her comments also indicate her high-profile divorce from Brad Pitt played a part in her decision to return to acting. The pair announced their split in September 2016 after two years of marriage, they had been together since 2005.