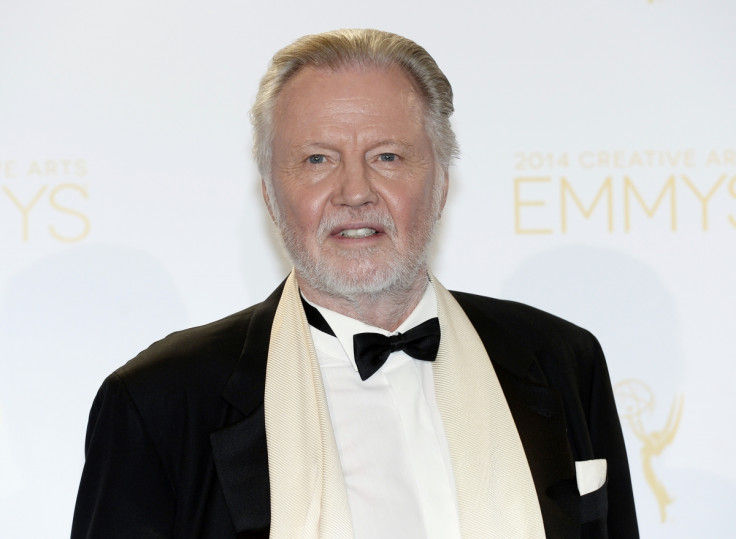 Jon Voight reportedly wants Angelina Jolie to fix her marriage with Brad Pitt. The Oscar-winning actor has been "making desperate pleas" to his estranged daughter to make amends with Pitt as he feels there is nothing more important in the world than family.
According to HollywoodLife, the veteran actor has been trying to convince his estranged daughter to repair her "broken family" following her split with Brad Pitt in September 2016.
Voight wants the former couple to sort their differences by indulging in "healthy communication."
Also, more than fixing his daughters marriage, the 78-year-old is "hoping he can repair the family for the sake of his grandchildren, whom he loves dearly."
"Jon has been trying to convince Angelina to work things out with Brad," a source close to the family told the celebrity gossip website.
"Jon has been making desperate pleas to his daughter to make things right with Brad and to repair their broken family.
"Jon feels that family is the most important thing in this world and there is nothing that cannot be solved with a lot of love and healthy communication," the source added.
"Jon has been talking to both Angie and Brad with the hopes that he can bring the broken family back together."
This comes just days after reports claimed that there are chances that the former couple might "get back together."
"The divorce is off," a source told Us Weekly. "They haven't done anything to move it forward in several months and no one thinks they are ever going to."
However, a source told ET Online, "Nothing significant has changed in their relationship. There's a pause in the [divorce] process because they both made children the priority."