He may have shot to fame for all the wrong reasons on Sunday 5 February, but Denis Shapovalov will hope the incident involving his venomous forehand and Arnaud Gabas's left eye will be a mere interesting footnote in a career that could prove to be littered with success.
Born on 15 April 1999, Shapovalov first picked up a racket at the Richmond Hill Country Club, Ontario, aged five due to the influence of his mother Tessa, who was a highly regarded tennis prospect in her youth. She played for the former Soviet Union's national team before moving to Tel Aviv with her husband, Viktor, and now runs TessaTennis, one of the best junior tennis academies in Ontario and Toronto.
Tessa coached her son, who cried after failing to obtain an autograph from his idol Roger Federer during the Toronto Rogers' Cup when he was a child, at the club and started TessaTennis in order to give him the opportunity to receive as much training as possible. It's fair to say that her work – along with the efforts of his coach Adriano Fuorivia – is already reaping rewards.
The talented teenager won the Junior US Open doubles title with fellow budding tennis star and compatriot Felix Auger-Aliassime in 2015 and in doing so clinched the first All-Canadian junior Grand Slam title in 25 years. He was also part of his country's first ever Junior Davis Cup win in the same year.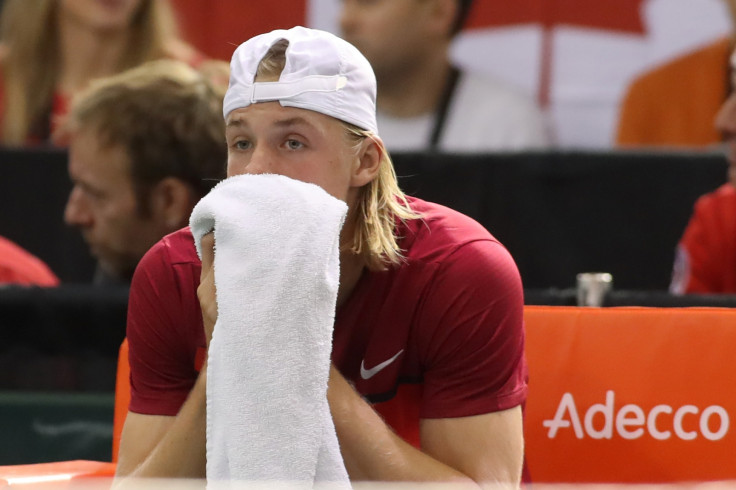 Shapovalov followed up his monumental team success by going solo in 2016. He battled from one set down to beat Australian Alex De Minaur, who won the Australian Open boys' doubles title with compatriot Blake Ellis last year, in the Wimbledon final. He also reached the doubles' final at the All England Club with Auger-Aliassime but lost out to Kenneth Raisma and Stefean Tsitsipas.
The 17-year-old's star was rising though, and his exploits at SW19 drew praise from Canada's prime minister Justin Trudeau. Success seems to come easily to Shapovalov, but that's not always been the case.
"I wasn't a kid who won every tournament I was playing and I think that helped me – it motivated me a lot to know what it felt like not to win," Shapovalov told The Globe and Mail back in July. "I learned to absolutely love the feeling of winning a tough match on a tough point, or figuring out how to come back when I was down and win ugly. Walking off the court with a 'W' (win) just made me so happy."
Success in junior events does not necessarily mean Shapovalov will light up the men's tour for years to come. The Davis Cup was one of his very few appearances in a senior competition to date, and resulted in disqualification and a possible ban – but those who are long in tooth in tennis believe this fiery Ontario teen is capable of both winning a Grand Slam and hurtling one into the face of an unsuspecting chair umpire.