At least 79 people have been detained in a series of anti-terror raids across Turkey on 14 March, reports say. The countrywide crackdown follows a day after a car bomb in the capital Ankara killed 37 people and wounded more than 120.
Turkey's Anadolu news agency reported that several members suspected of having links to the Kurdistan Workers' Party (PKK) were arrested in Istanbul and the southern province of Adana. Nine minors were among those detained by police while several weapons were seized.
No group has claimed responsibility for the Ankara bombing, but Turkish Prime Minister Ahmet Davutoglu said early evidence "almost certainly" pointed to the PKK. Turkish fighter jets carried out air strikes on Kurdish rebel positions in northern Iraq on 14 March.
'Terrorist sympathisers'
The PKK has been waging a guerrilla war against the Turkish state since 1984 to secure greater autonomy for the Kurdish people residing within its borders. Around 40,000 people have been killed in the bloody conflict.
Turkey's deputy prime minister Numan Kurtulmus said a female suicide bomber and a male accomplice were likely behind the bomb attack in Ankara on 13 March. "At this point in the investigation, the network of the woman who has definitively been identified as the suicide bomber, has been uncovered and is continuing to be uncovered," he was quoted as saying by CNN.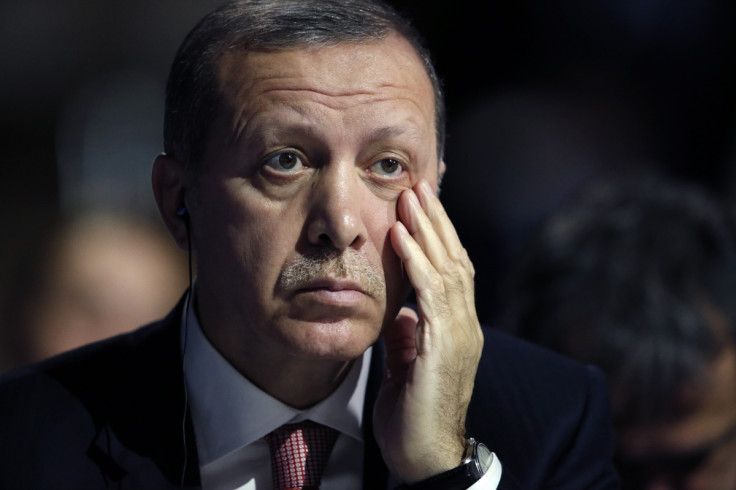 Meanwhile, Turkish President Recep Tayyip Erdogan said it was necessary to widen the definition of terrorists to include its supporters as well. "It's not only the person who pulls the trigger, but those who made that possible who should also be defined as terrorists, regardless of their title," he was reported as saying by the Reuters agency. Erdogan added that it could be a journalist, a lawmaker or an activist.
Turkey has been conducting air strikes against Kurdish forces in Syria and Iraq since July last year, after a suicide bomb attack in Suruc, southern Turkey, killed 33 people. Kurdish fighters have been combating Islamic State (Isis) in both countries, but Ankara considers them a terrorist group and blames them for a number of attacks on Turkish soil.