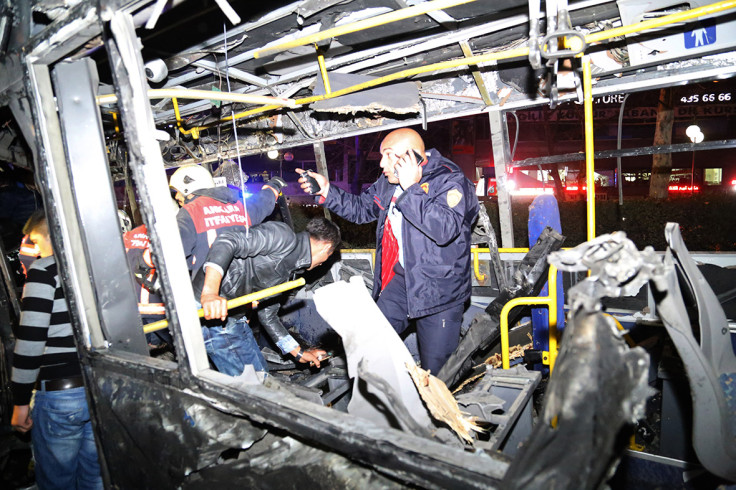 Turkish police have made a number of arrests in connection with a deadly bomb explosion that killed 37 people in Ankara. Turkish Prime Minister Ahmet Davutoglu later confirmed 11 suspects had been detained.
The pro-government Daily Sabah newspaper said they were all held in the southeastern Sanliurfa province bordering Syria, and included family members of one of the suspected bombers as well as people linked to the vehicle used as the car bomb.
Authorities have blamed the outlawed Kurdistan Workers Party (PKK) for the attack, although no group has yet claimed responsibility. Security officials identified the perpetrators as a man and a woman linked to the militant group that has been leading a decade-long insurgency in the restive southeast of the country.
The woman, 24, from the eastern city of Kars joined the PKK in 2013 . She was named in local reports as Seher Cagla Demir, a university student. A female hand, believed to belong to the bomber, was found some 300 metres from the site of the attack near a crowded bus station in the Kizilay Square.