Anna Watson, the muscly female cheerleader from University of Georgia is the latest in a line of attractive women who are choosing to bulk up.
The 21-year-old University of Georgia cheerleader is reported to be able to bench press 155lbs, squat 255lbs and dead lift 230lbs. She also claims to spend an hour and a half in the gym, six days a week.
Anna Watson: Photo Diary of a Muscle-Bound Cheerleader [SLIDESHOW]
But the cheerleader isn't the only one to have radically altered their appearance.
Earlier this year, model Jodie Marsh shocked fans when she revealed her new muscular body, a huge transformation from her glamour girl to trophy-winning bodybuilder (The 32-year-old came fifth in Natural Physique Association (NPA) Mike Williams Classic and Pro-Am Bodybuilding Championships in Sheffield).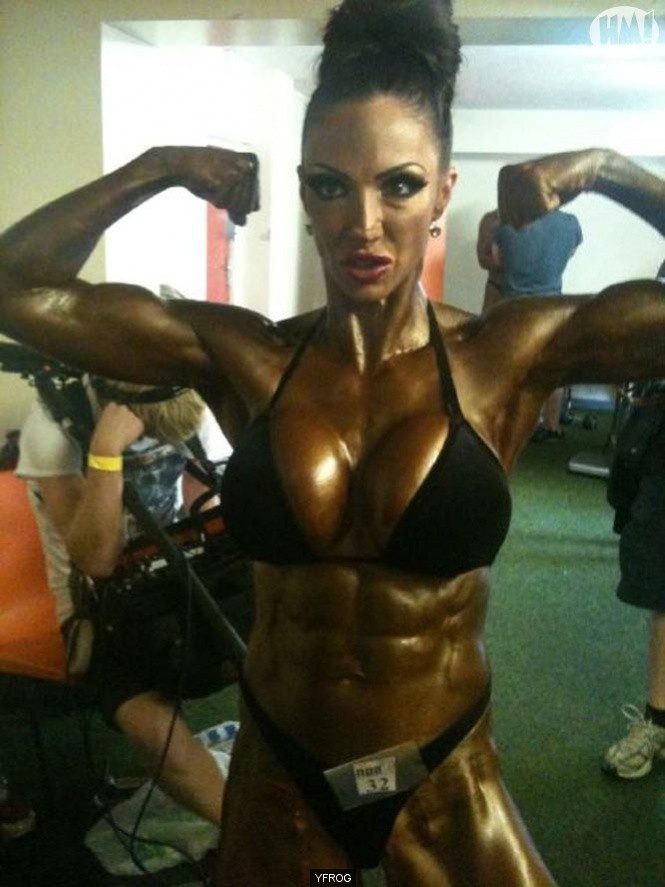 She isn't the only one to undergo a physical change. Former Big Brother presenter Davina McCall appears to be the latest celeb who is extensively hitting the gym.
On Monday, McCall tweeted a picture of herself in which she shows of her new six pack to her 900,000 followers.
In the tweet she praises her personal trainer for the transformation, saying: Morning campers!! Here's some sport porn for you! Just been annihilated by @jackiewren."
However, it is not a total surprise to see McCall in this shape given that she currently has five fitness DVDs in the top 50.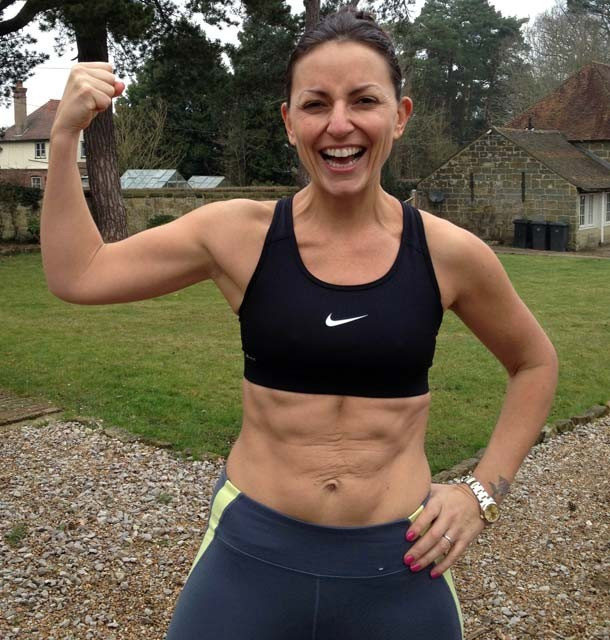 Madonna is one celebrity who has come into criticism because of her muscular arms in recent years, which she put down to her strenuous yoga routine and touring schedules.
Piers Morgan recently describes the singer's arms as 'grotesque' during US daytime talk show The View.
"Why would any woman want to look like a caveman? I'm serious." The CNN presenter added.