Anne Hathaway Topless: Actress Says She Isn't Considered 'Sexy' Enough as she Strips for Harper's Bazaar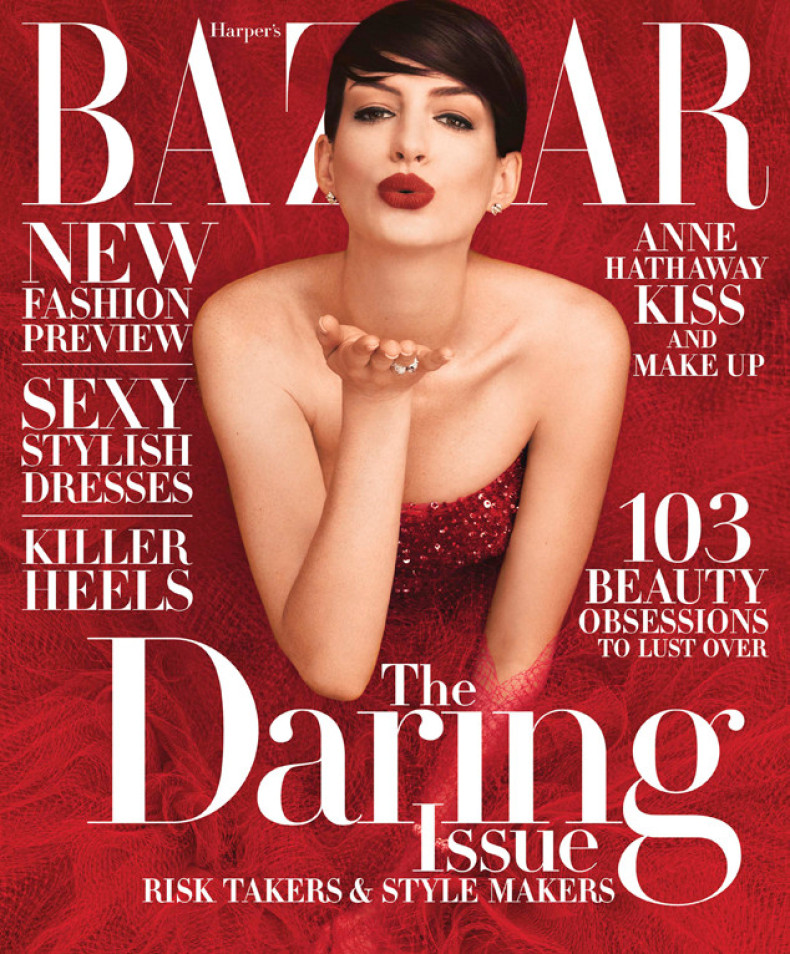 Hollywood actress Anna Hathaway has revealed that she has lost out on movie roles for not being "sexy" enough.
Speaking in the November Issue of Harper's Bazaar, the 31-year-old Oscar-winner says she has been sidestepped by film producers who claimed she wasn't the right fit.
"Even though I've had great success, touch wood, it hasn't been easy. A lot of people have told me, 'You're not this and so can't play that,' and I can't tell you the amount of times I've been told I'm not sexy," she told the publication.
"I just go, 'I'm a lot of things. Just because I don't wear my sexiness overtly doesn't mean that I can't become that girl for a role. That's what I do; I become things. Use your imagination, buddy.'
"So in terms of not listening to what other people told me about who I was as an actress and then really pursuing it, I think I've been daring in that way."
But rather than dwell on her past rejection, Hathaway is flipping the bird to her critics by going topless for Harper's Bazaar.
She graces the November cover in a stunning red Giorgio Armani Privé gown and strips off for the daring inside spread, captured by renowned photographer, Alexi Lubomirski.
One striking image shows her with nothing but rhinestones shaped like a heart on her bare chest, another sees her showing off her shapely legs in a little black dress and heels while lying on a lip-shaped sofa.
Hathaway says she is finally in a good place after a tumultuous 2013 award season left her struggling to find work as her public image took a thrashing.
She continues: "I was in crisis. Now I'd be fine. I really would be. I'd let it roll off my back, but at the time I was still partly Fantine. I was still identifying with being a victim."
"I had directors say to me, 'I think you're great. You're perfect for this role, but I don't know how audiences will accept you because of all this stuff, this baggage," she admits.
She considers landing a role alongside Mathew McConaughey as an astronaut in Interstellar, due out on November 5,as her saving grace.
"Once it was announced that I was doing Interstellar, thankfully the phone started ringing again."