An anonymous philanthropist has donated over $1m (£750,000) worth of Bitcoin to researchers investigating the mental health benefits of MDMA.
The benefactor behind The Pineapple Fund gave 59 Bitcoin to the US-based non-profit Multidisciplinary Association for Psychedelic Studies (Maps), after it applied via its website.
Its researchers are currently assessing whether MDMA could be used in a controlled, medical environment to help treat those with Post Traumatic Stress Disorder (PTSD).
"The Pineapple Fund's gift, which Maps immediately sold for US dollars on a cryptocurrency exchange, will directly fund Maps' upcoming Phase 3 clinical trials of MDMA-assisted psychotherapy for posttraumatic stress disorder," Brad Burge, communications director of Maps, told IBTimes UK.
Previous studies by Maps in the US and Switzerland have resulted in "dramatic and sustained reductions in PTSD symptoms" after two MDMA-assisted psychotherapy sessions.
Maps believe that the illegal drug could stabilise activity in the amygdala, the part of the brain that controls fear – enabling participants to unpick their trauma.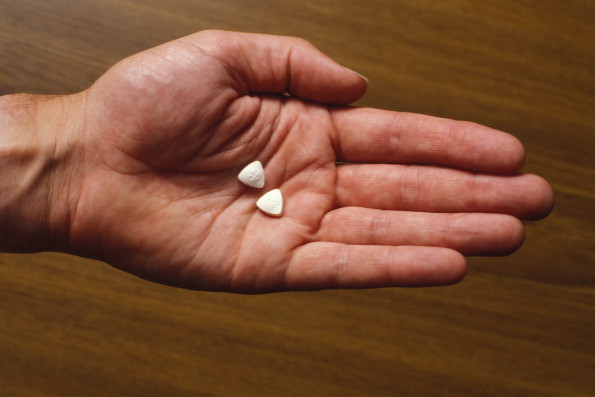 "The biggest misconception that people have about MDMA research is that MDMA is just another potential medication for PTSD, and that couldn't be farther from the truth," explained Burge.
"Unlike existing approved drugs for PTSD, which must be taken every day for a long time to work, in our clinical trials MDMA is used just three times in combination with psychotherapy. Also, there is zero government funding for this research, so it relies on gifts like those from the Pineapple Fund."
Maps' work comes amid what is known as the psychedelic renaissance, which has seen scientists look into how pure forms of psychoactive substances can be harnessed to treat conditions including depression, anxiety and PTSD in a safe, medical environment. These groups do not, however, advocate recreational drug use.
Other groups that received $1m included healthcare crowdsourcing platform Watsi, sanitation charity The Water Project and the Eff, which names and shames US government officials and agencies lacking transparency.
"I remember starting at bitcoin a few years ago. (...) Bitcoin has changed my life, and I have far more money than I can ever spend. My aims, goals, and motivations in life have nothing to do with having XX million or being the mega rich. So I'm doing something else: donating the majority of my bitcoins to charitable causes. I'm calling it The Pineapple Fund," the philanthropist wrote on Reddit.