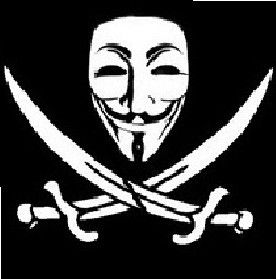 Anonymous has enacted its first major hack since the arrest of it and LulzSec's spokesman Jake Davis, targeting the Boon County Sheriff's Department.
The attack was first announced via its AnonymousIRC Twitter feed when the group posted: "Hello Boone County Sheriff's Department (and others). Just a heads-up of what is to come: http://imagebin.org/166311 | #AntiSec #FreeTopiary"
The tweet linked to an article about its attacks on the Columbia Missourian. The attack had seen Anonymous release the personal information of numerous Missouri law enforcement officers in protest of the departments arrest of suspected Anonymous members.
The Columbia Missourian has since posted a correction on the story claiming that its early report was false and that the Boon County Sherrif's Department wasn't hacked.
Anonymous later responded to this claim tweeting: "The Boone County Sheriff's Department's website and computer databases were not hacked or illicitly accessed." http://bit.ly/pVHbKB Lulz!
In the tweet Anonymous linked to a post on Imagebin containing numerous Sheriffassociation.tar email addresses. The group has promised that further information will be posted at an as yet unspecified time.
The hack is the first publicised by the group since the UK police's arrest of Anonymous and LulzSec suspected spokesman Jake Davis, aka Topiary.
After the 18-year-old's arrest and bail the group appeared to have taken a break from its AntiSec cause and had re-focused its efforts on its new "Free Topiary" campaign.
The group had suggested that it would remain defiant and continue its AntiSec campaign. Anonymous also hinted that it may be planning a similar revenge attack against the U.K. police for Topiary's arrest.