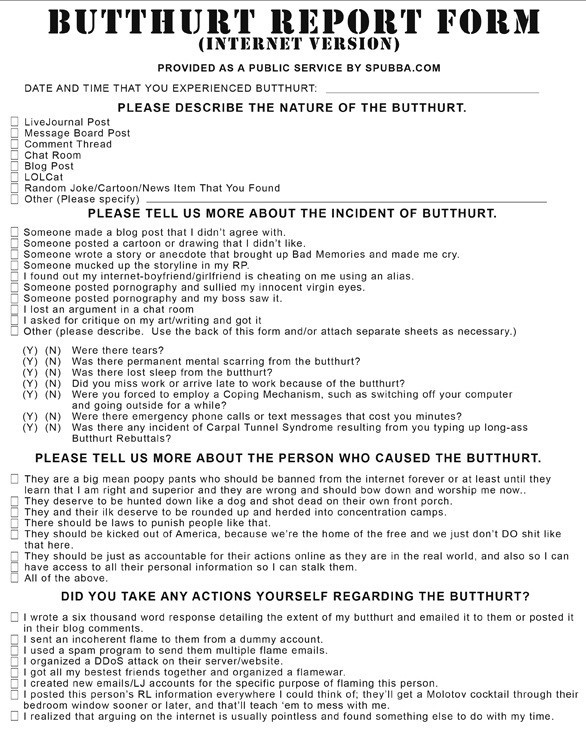 Adding insult to injury, hacker collective Anonymous has release a new feedback form for its victims and followers.
The form was released via one of the group's numerous Twitter pages and is eloquently titled the "Butthurt Report Form."
The form was broken into four key areas. The first asking "please describe the nature of the butthurt." The second, "please tell us more about the incident of butthurt". The third, "please tell us more about the person who caused the butthurt". Followed fourth and finally by, "did you take any actions yourself regarding the butthurt?"
The twitter post containing the link to the form and was addressed to all "clownz" and "trolls" currently following Anonymous.
The message went up just after the hacker group announced its new, thankfully more serious, Operation Green Rights. The operation will reportedly see Anonymous target companies it feels responsible for the environmental "atrocities" ravaging the American heartland.