This week in cybersecurity was defined by major attacks and global concern – as the super-rich global clients of an offshore law firm shuddered in fear, a massive new IoT botnet emerged from the shadows and a new ransomware outbreak hit computers in Eastern Europe.
Anonymous, the infamous hacking collective, targeted Spanish government websites as part of its #FreeCatalonia campaign and a GCHQ chief warned that a significant UK attack was imminent.
As always, it was a busy one. So as a quick catch up, here are the biggest cybersecurity news stories of the week as chosen by the IBTimes UK technology desk.
Appleby, a major law firm managed out of Jersey, warned that the financial details of its super-rich clients may be leaked after it suffered a major data breach in 2016. The firm released a statement after being approached by the media group behind the reporting of the Panama Papers.
The UK's National Health Service (NHS) could have prevented the unprecedented 'WannaCry' malware outbreak earlier this year if it had applied basic IT procedures and heeded warnings from security experts to apply software upgrades, a government report revealed.
Coinhive said that hackers managed to hijack its DNS server, tweak its settings and briefly redirect their generated cryptocurrency to a third-party server. Thousands of websites worldwide loaded the manipulated script to mine Monero as a result of the hack, it added.
The computer networks of multiple firms in Ukraine, Russia and Germany were infected by a widespread malware outbreak - a ransomware called BadRabbit. Kiev Metro, Odessa naval port and Odessa airport were all hit by the cyberattack which drew comparisons to Petya.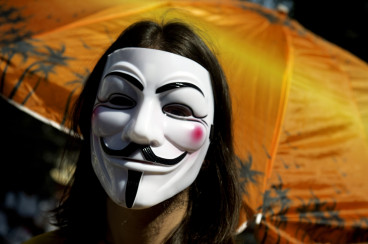 Since the establishment of GCHQ's cyber arm, the National Cyber Security Center (NCSC), fended off around 590 significant cyber incidents across Britain. And worryingly, according to Ciaran Martin, head of the NCSC, a "significant scale attack" on the UK may be imminent.
Digital activists linked to the Anonymous collective, a disparate cohort of hackers from around the world, claimed responsibility for a fresh wave of cyberattacks against a number of Spanish government websites as part of a pro-Catalonia protest campaign - #FreeCatalonia.
A newly-discovered botnet christened 'IoT Reaper' was said to be expanding at a rapid pace, using unpatched vulnerabilities to infect at least a million devices. IBTimes UK compiled everything you need to know about the latest cybersecurity threat which caused global concern.
The Russian hacking group, infamous for infiltrating the computer networks of the Democratic National Committee (DNC) last year, launched a new operation targeting potential attendees of an upcoming US cybersecurity conference, research suggested.