How Will Anonymous React to Jake Davis Arrest?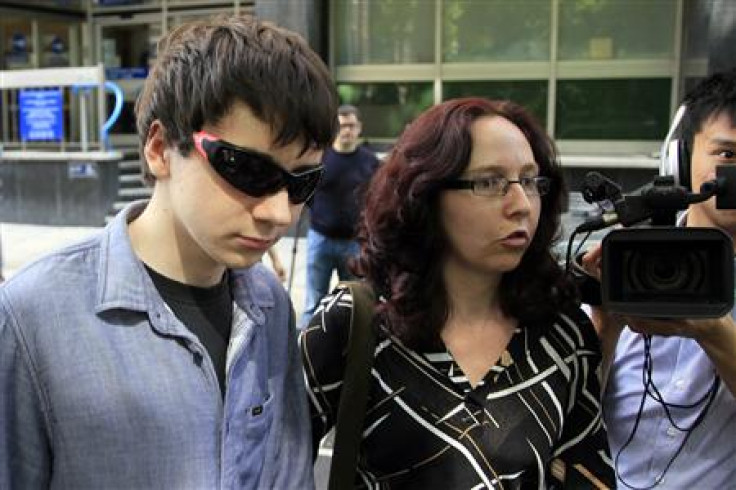 Having released an ominous tweet promising to "teach" the authorities the error of their ways, analysts are already questioning how Anonymous and LulzSec will react to Jake Davis arrest.
The hacker collective has already issued an official statement requesting bitcoin donations for Davis defence. The group later released a tweet indicating a potential revenge attack: "We are not scared anymore. Your threats to arrest us are meaningless. You still do not believe us? Then learn. We'll teach you. #FreeTopiary."
The tweet followed the UK police's most recent arrest of 18-year-old suspect LulzSec member, Jake Davis. The youth was arrested at his home in Yell, a small island in the Shetland Islands.
Davis has since appeared in court and has been released on bail, albeit with a 7 a.m. to 10 p.m. curfew and a ban on accessing the Internet.
Anonymous as a group has a track record of targeting institutions or governments that detain or sue alleged members. Most recently Anonymous has hit both the U.S. FBI and private company PayPal.
The two were targeted in protest for the arrest of and subsequent lawsuit against Mercedes Renee Haefer -- known as No online.
Reacting to the news Anonymous targeted PayPal with an entirely legal protest, calling for like-minded individuals to cancel their accounts and use other alternative payment services.
In the past Anonymous has enacted more sinister attacks in response to the arrest and trial of suspected members.
Earlier this year the group targeted the Italian Police, releasing sensitive information taken from its secure servers for its arrest of numerous alleged Anonymous hackers. Before this the group also enacted several distributed denial of service attacks against the Spanish Police's website protesting the arrest of three suspected Anonymous members.
© Copyright IBTimes 2023. All rights reserved.