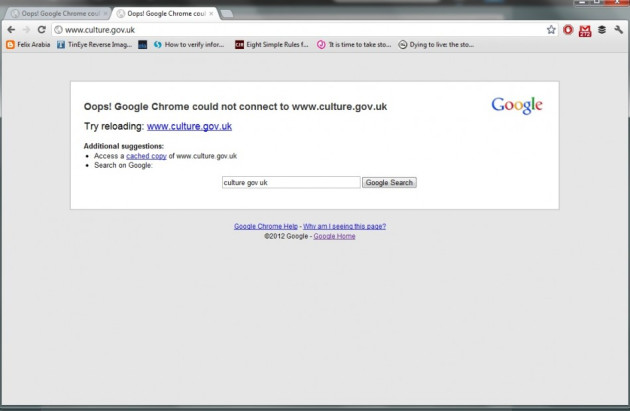 The Anonymous hacking collective has claimed responsibility for taking offline the website of the UK's Department for Culture, Media and Sport in protest against the corruption within the Leveson Inquiry.
A group called the Anon ATeam announced the Distributed Denial of Service (DDoS) attack on Twitter. "Injustice somewhere is a threat to justice everywhere," it said. "TANGO DOWN! DOWN! --- culture.gov.uk --- #OpLeveson #ATeam #Anonymous".
The website appeared to be offline on Friday afternoon.
Earlier on May, the group took down the Leveson Inquiry website for around half an hour, while Alastair Campbell was giving evidence at the Inquiry. It also attacked the Information Commissioner's Office (ICO).
In a post on its Tumblr page, the Anon ATeam described Operation Leveson with a series of accusations about the handling of the Leveson Inquiry and the behaviour of Culture Minister Jeremy Hunt.
The group said: "Anonymous refuses to sit by and watch this inquiry allow members of this Government to commit serious crimes and for that injustice to go unpunished".