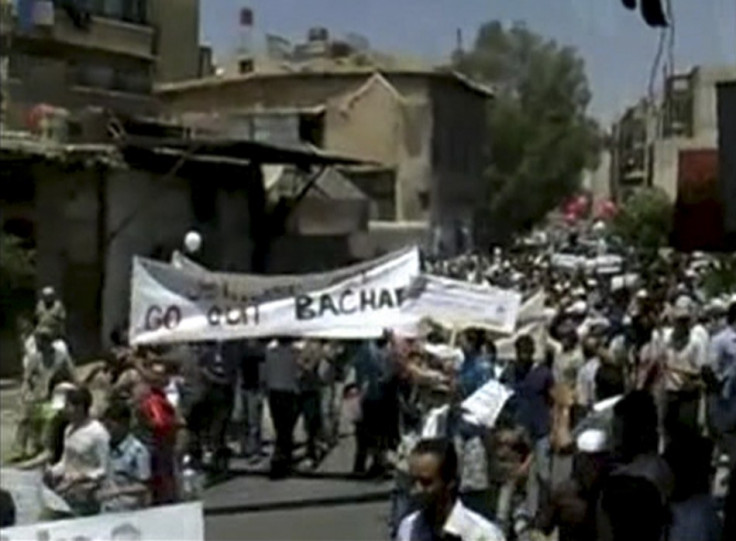 Following a series of revenge attacks against the world's law enforcement agencies, hacker collective Anonymous has targeted the Syrian Ministry of Defense, hacking its website and releasing an "official" statement clarifying its stance on the Syrian Protest.
The news first broke when the Anonymous logo appeared on the Syrian Ministry of Defense's website. The group later followed up the website defacement with a tweet reading: "Very nice #Syria deface: http://mod.gov.sy/ (via @Rattymouseman) | Expect us, everywhere."
Later, Anonymous posted a link to an "official" statement regarding its position on Syria.
The statement clarified that the group was opposed to Bashar Al-Assad's regime and that it supported the Syrian people's non-violent protests against the regime.
"To the Syrian people: The world stands with you against the brutal regime of Bashar Al-Assad. Know that time and history are on your side - tyrants use violence because they have nothing else, and the more violent they are, the more fragile they become," read the opening statement.
Followed by: "We salute your determination to be non-violent in the face of the regime's brutality, and admire your willingness to pursue justice, not mere revenge. All tyrants will fall, and thanks to your bravery Bashar Al-Assad is next."
As well as voicing support for Syrian protesters, Anonymous' statement also addressed the country's military arguing that, "You [the Syrian Military] are responsible for protecting the Syrian people, and anyone who orders you to kill women, children, and the elderly deserves to be tried for treason." Followed up by "Defend your country - rise up against the regime!"
Anonymous' statement refers to the regime's violent crackdown on the ongoing protest being mounted against Bashar Al-Assad.
The protests began in March following similar uprisings in Tunisia and Egypt. Reacting to the protests, rather than step-down Assad has reportedly sent in the Syrian armed forces to break up the protesters. The clashes are widely reported to have turned violent and a recent report from Bloomberg indicated that as many as 2,200 protesters have already lost their lives.