Anonymous Fury as French T-shirt Company Hijacks its Logo and Slogan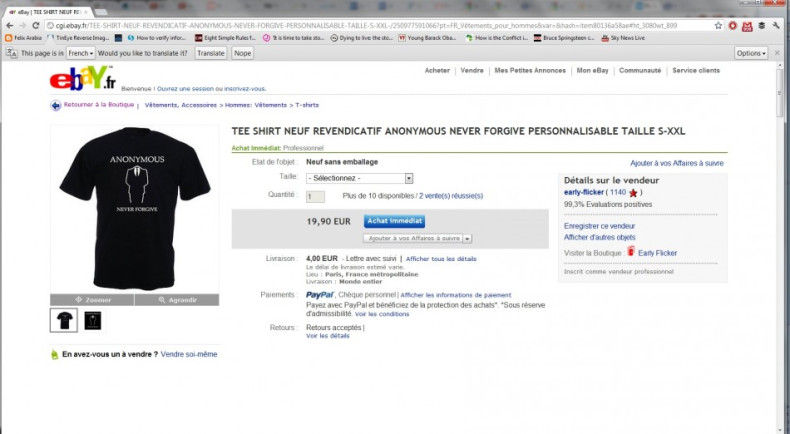 Anonymous has vowed revenge against a French online t-shirt company which has registered the collective's slogan and logo at the National Institute of Industrial Property (INPI) in Paris.
The company, known as Early Flicker or E-flicker, now owns the rights of the Anonymous logo and slogan, according to the French law.
"The name of Anonymous will not be the whore of the world," said the hacktivists in a video posted on YouTube, which launched Operation AnonTrademark.
"Their arrogance and ignorance of what they have done will not go unpunished," said the online hacking group.
"Anonymous will take down any business they have going on the internet and the ninety nine percent will not stop until the registration has been revoked and a public apology has been made."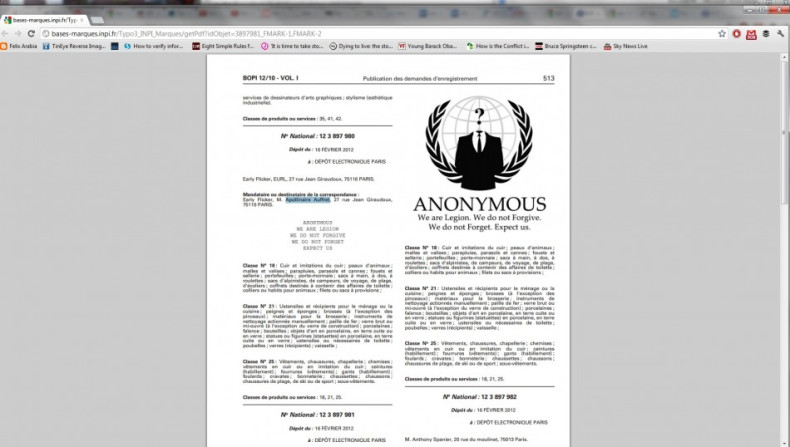 The retailer Apollinaire Auffret from Early Flicker registered the Anonymous logo, which features a headless suited man standing before a globe and edged by a garland, and the slogan "We are legion. We do not forgive. We do not forget. Expect us" on 16 February 2012.
The company has registered the trademark for a series of products such as clothing, handbags and accessories and cooking and cleaning utensils.
The company is already selling Anonymous-branded clothing.
Anonymous also dumped contact information, such as telephone number and email address, of Auffret on Pastebin