Lionel Messi's star may have briefly dimmed following his tepid display in the 2014 World Cup Final, which Argentina lost 1-0 to Germany, but the world's greatest player still has many admirers in his home country.
When football-crazy father Daniel Varela wanted to name his first child after the player, he discovered that under a bizarre 1969 statute no-one in Argentina can be given a surname as a forename.
Most parents would have given up at that point, but not Varela – who had already been foiled a few years earlier.
"We have a daughter who is five years old that we were also going to name Messi, but she was a girl," says Varela, 35, who also has another daughter - who is probably lucky not to be called Maradona.
When his wife provided him with a son Varela, who lives in the city of General Roca, decided to petition the city authorities to overturn the statute.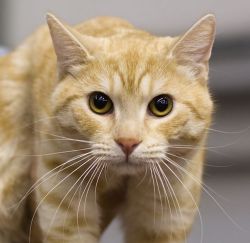 "We told the authorities that he was our child and that we would name him as we pleased. (A civil register official) said it wasn't their problem and that I had to write a letter saying why I wanted to give him that name and pay for a stamp," Varela told Reuters. "We did that and finally (permission) arrived."
Varela says he became a fan of the brilliant Barcelona striker – thought by some to be the greatest player of all time – when he saw him play as a teenager.
"I saw Messi play on the under-17 team and he seemed like an amazing player," he told Clarin newspaper. "Later I learned he was a humble, good person and I thought, when I have a boy I'm going to name him Messi."
Asked why they chose to give their son Messi's surname rather than Lionel, Varela's wife Lorena Sanchez said: "We named him Messi because there are already tons of Lionels."
However, parents in Messi's hometown of Rosario tempted to name their child after the star look set to be disappointed. According to Spain's Marca newspaper, Gonzalo Carrillo, director of the Civil Register of Rosario's Santa Fe province, says naming a child Messi is "against the law".
Earlier this year it emerged that over 700 cats and dogs in the Spanish province of Catalonia – home to Barcelona – are named Messi, compared to just 10 named after arch-rival Cristiano Ronaldo. Whether they are named after Lionel, or simply have poor toiletry habits, is unclear.