Britain's new heavyweight sensation Anthony Joshua has admitted that he is ready to remain amateur after winning the gold medal at the London 2012 Olympics.
There will be plenty of promoters looking to offer Joshua a huge payday and the chance to join the professional ranks were he would be looking to follow in the footsteps of Muhammad Ali, George Foreman and Joe Frazier who all won gold and went on to become world champions.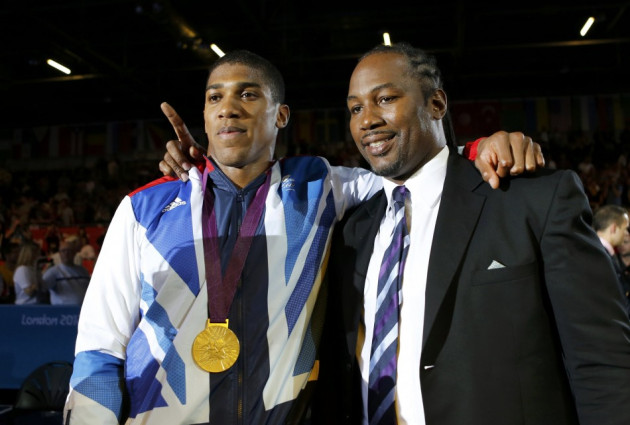 Audley Harrison was another to win gold and then turn professional, but Joshua has time on his side and at just 22-years-old could still conceivably box at the Rio de Janeiro Olympic, defend his crown and then join the paid ranks.
"The way the amateur sport is going, with the World Series of Boxing and the new Amateur Professional Boxing, it's very interesting and it could be the kind of thing that stops boxers automatically turning professional," revealed Joshua.
"You look at the Cubans, the Ukrainians and the Chinese and all their double Olympic champions and imagine how great that would be.
"If Great Britain can keep this team together, we would be incredibly strong in Rio in four years' time. We are in a position where we could dominate amateur boxing over the next four years."
The level-headed youngster is aware of the trappings that can come with fame and he is in no rush to make a decision on his future.
"If fame comes I'm going to be okay with it, but I don't want to be hyped up and made out to be something I'm not," added Joshua.
"I look at great amateur champions like Vasyl Lomachenko and how he just goes out there and gets the job done every time, and that's the kind of attitude I want to have.
"I'm not interested in the money. I want to go out and get a burger and a big chocolate cake, then I want to go back to my flat just to kick back for a few days and enjoy some of my mum's home cooking."
Should Joshua remain amateur until 2016 he would be following in the footsteps of Lennox Lewis who boxed at two Olympics, winning gold in 1988 in Seoul, before going on to become the undisputed heavyweight champion of the world.