Anthony Joshua has revealed how he would beat the likes of Tyson Fury, Deontay Wilder and Joseph Parker if he were to meet them in a potential fight.
Joshua most recently defended his WBA and IBF heavyweight titles against Carlos Takam in Cardiff on 28 October and is set for his next fight in 2018.
Having already outlined his goal to become boxing's first-ever heavyweight champion to hold all four titles, the Briton had previously revealed how he wanted to face the trio to cement himself as the undisputed best heavyweight in the world.
However, a deal is yet to be in place with either WBO champion Parker or WBC champion Wilder, with the former's camp recently issuing a final ultimatum that would see Joshua earn a 65-35 split on earnings.
Meanwhile, Fury is still getting fit as he hopes to make a return to boxing next year for the first time since November 2015 — his last fight.
Once the fight agreements are eventually confirmed though, "AJ" is confident that he will emerge victorious yet again as he stated how he would win those fights.
"I think I know what I have to do with Wilder," Joshua said, as quoted on Metro. "Parker? I don't disregard him but I think I'd smack Parker around the ring, no problem."
"Wilder? I'd knock Wilder out, it would take a bit of time but I'd definitely knock him out. Parker would take a bit more of a pasting but I'd get to him.
"Wilder, I'd knock him out with one shot. Not like I'd go in there and bang but when I catch Wilder, I'd definitely knock him out."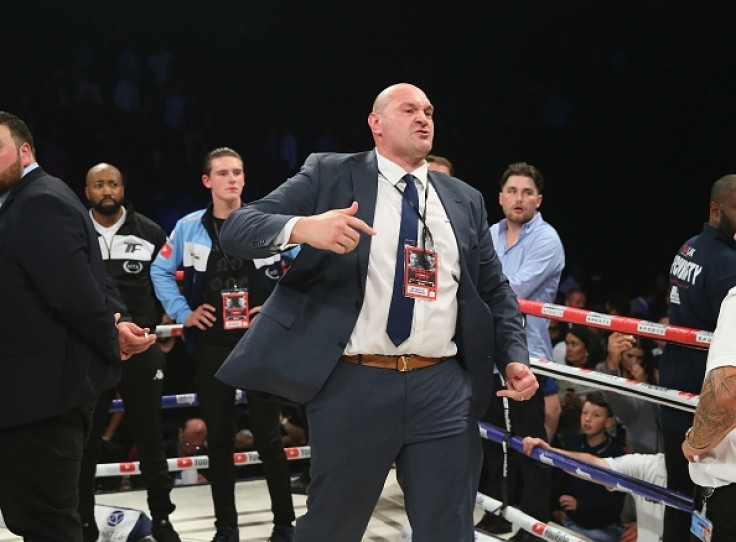 However, it is Joshua's comments on Fury that are most interesting as he believes a potential fight with the "Gypsy King" will be similar to his contest with Wladimir Klitschko.
"Fury is tall and I think he's a bit of a nut-job to be honest with you," Joshua explained. "I think he's just got a bit of a screw loose."
"Any man with a screw loose even if it is just in business, they just have a little something that you can't put your finger on.
"So with Fury it would be tricky to figure him out. And Fury would be a real breakdown job, a real gruesome type fight. Kind of like that Klitschko fight – I'll go to hellfire and back to get the win."