Two-thirds of people believe antibiotics can be used to treat colds and the flu, while another third think they should stop taking them when they feel better rather than continuing the whole course of treatment. The World Health Organisation's survey of public understanding of antibiotic resistance has revealed some woeful misconceptions – a problem compounding one of the "biggest health challenges of the 21<sup>st century".
The WHO surveyed 10,000 people across 12 countries to establish what people knew about antibiotic resistance. The report was published at the start of the first-ever World Antibiotic Awareness Week and to mark the launch of WHO's new campaign, Antibiotics: Handle with care. The campaign says we should become better stewards of antibiotics, only using them when appropriate.
And this, they say, is of paramount importance. They found 65% of people had used antibiotics in the last six months. Over half, however, said there was not much they could do to stop antibiotic resistance and 64% think scientists will solve the problem before it becomes too much of an issue.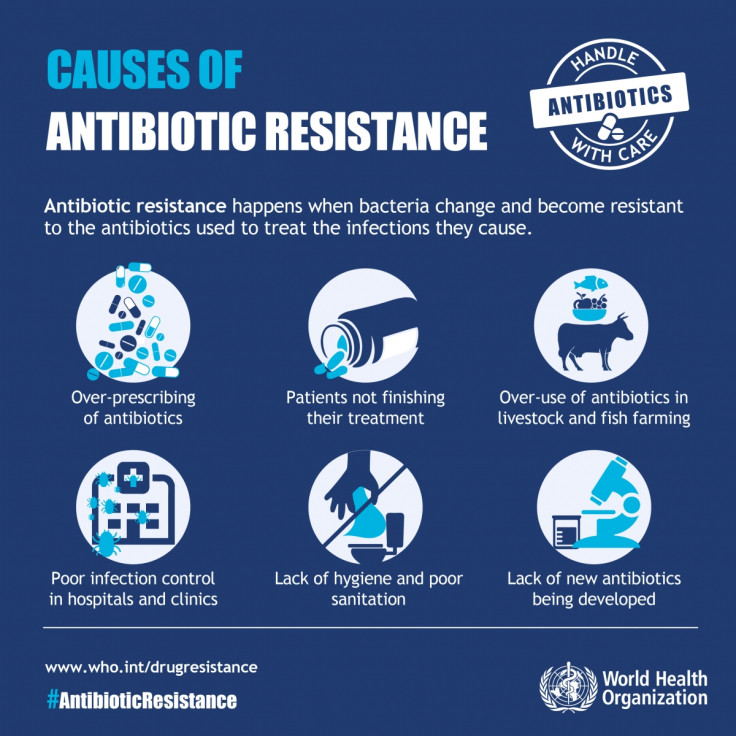 The vast majority of respondents said the drugs were prescribed to them by a healthcare professional (81%) or from a pharmacy or medical store (93%). However, they also found a small percentage of respondents in China and India had bought antibiotics online.
Findings revealed 76% of people thought antibiotic resistance occurs when the body becomes resistant. Almost half thought antibiotic resistance was only a problem encountered by those who took these drugs regularly, while 66% say they will not be at risk of a drug resistant infection if they take their antibiotics as prescribed. None of these statements are true.
Antibiotic resistance happens when bacteria changes to resist the drugs being used to treat it. This occurs when antibiotics are misused – for example people not completing the dosage – and taking them for ailments they are not supposed to treat. Should antibiotics lose their efficacy, which health bodies across the globe are warning about, everyday infections could again become lethal.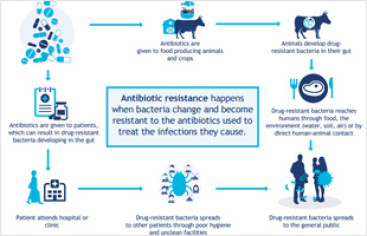 Keiji Fukuda, Special Representative of the Director-General for Antimicrobial Resistance, said: "The findings of this survey point to the urgent need to improve understanding around antibiotic resistance. This campaign is just one of the ways we are working with governments, health authorities and other partners to reduce antibiotic resistance. One of the biggest health challenges of the 21<sup>st century will require global behaviour change by individuals and societies."
Margaret Chan, WHO Director-General, added: "The rise of antibiotic resistance is a global health crisis, and governments now recognise it as one of the greatest challenges for public health today. It is reaching dangerously high levels in all parts of the world. Antibiotic resistance is compromising our ability to treat infectious diseases and undermining many advances in medicine."