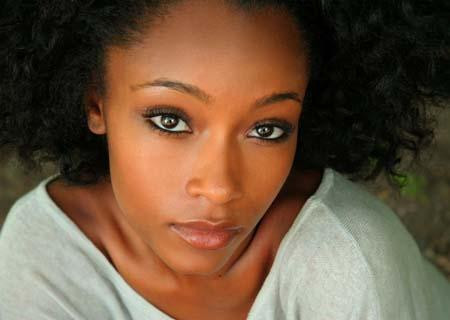 Former America's Next top Model star Yaya DaCosta will play the late Whitney Houston in a biopic about the singer's life, it has been revealed.
The 31-year-old model-turned actress has been cast as the I Will Always Love You singer in the movie directed by Angela Bassett.
DaCosta shot to fame after coming second in Cycle 3 of Tiara Bank's TV modelling competition in 2005. Her acting credits include Take the lead, The Butler and In Time.
The made-for-TV movie will focus on Houston's rise to fame as well as her turbulent relationship with former husband Bobby Brown.
Houston had split from Brown by the time she was found dead in her Beverly Hills hotel suite in February 2012. The official coroner's report ruled that she accidentally drowned in a bathtub because of heart disease and chronic cocaine use.
"I have such regard for both Whitney's and Bobby's amazing talents and accomplishments, and I feel a responsibility in the telling of their story," Bassett said of her directorial debut.
"Their humanity and bond fascinates us all. I'm beyond excited to have this opportunity to go behind the camera and into their world."
The film is scheduled for release in 2015.