Italian international Antonio Cassano has apologised for claiming he hoped none of his team-mates were homosexual.
Reports in the Italian press has suggested that members of Italy's Euro 2012 squad are gay, and when questioned about the story, Cassano made derogatory comments concerning homosexuals before stating he hoped none of his teammates were gay.
The 29-year-old has since apologised for making the comments, and stated that he was misinterpreted and did not wish to cause offence.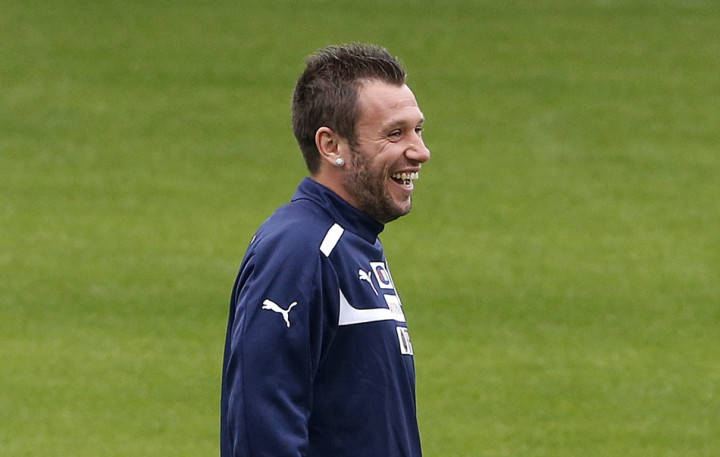 "I sincerely regret that my statements have sparked controversy and protest from gay rights groups," an Italian Football Federation statement read.
"Homophobia is a sentiment that is not mine. I did not want to offend anyone and I can not question the sexual freedom of other people.
"I only said that it is a problem that does not concern me and it is not for me to pass judgment on the choices of others, who are all respected."
Initially, Cassano's response to being questioned about the sexuality of his team-mates caused outrage.
"The (national) coach had warned me that you would ask me this question," Cassano said.
"If I say what I think....I hope there are none. But if there are queers here, that's their business."
Campaign group the Gay Centre in Italy has reacted angrily to the AC Milan striker's comments.
"Cassano says "cassanate" (stupid things) about gays showing his arrogance and irresponsibility," said spokesman Fabrizio Marrazzo in a statement.
"Unifying sport and homophobia gives a dangerous message, especially to the young.
"Cassano has shown that he has no respect, not only from a sporting perspective but from a human one, towards the many who follow him and consider him a great player.
"He would deserve at least a yellow card if not an expulsion from the European Championships. It is a relief at least that the coach Cesare Prandelli thinks differently."
Prandelli wrote in a foreword for a book about homosexuality and sport urging for more men and women to go public with their sexuality.
With allegations concerning a second domestic match-fixing scandal and complaints of racial abuse directed towards striker Mario Balotelli, Cassano's comments come amid a summer of controversy surrounding the Italian game.