Antonio Conte has claimed that Chelsea need to improve "in numbers and quality" after his side ended the 2016-2017 campaign with a 2-1 defeat to Arsenal in the FA Cup final on Saturday (27 May).
The Blue won the Premier League earlier in the month but goals from Alexis Sanchez and Aaron Ramsey at Wembley denied them the double in Conte's first season at Stamford Bridge.
Conte believes that the campaign has been a success anyway but admitted that Premier League champions will need to bring some quality players during the summer transfer window to cope with the demands of a 2017-2018 campaign which will see Chelsea returning to the Champions League .
"Now the most important thing is to give a correct evaluation of our season because for me it was incredible. Every single player performed at 120 or 130 per cent in every game. We didn't have many injuries. It's very important to understand this," Conte said in the press conference following the defeat to Arsenal.
"Our season was incredible because every player worked very hard and next season for sure we must pay great attention to understand we have to improve in terms of numbers and quality. That's very important and we must be very cold when we analyse the situation and understand this season we did something great."
"This season has been a great one for us, to win the league with 30 victories, and reach the final of the FA Cup is incredible. My players must keep in their mind our fantastic season and also this final, because you have to reach this point to play the final. We must be proud."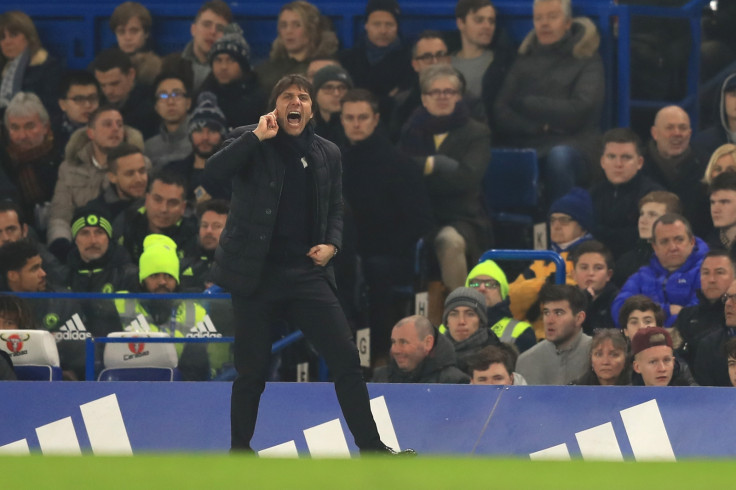 Meanwhile, the Chelsea boss admitted that Arsenal dominated the first part of the game but believes that referee Anthony Taylor should have disallowed Sanchez's opener, as the Chile international appeared to handled the ball in the build-up of the goal. Furthermore, he also said that Victor Moses's dismissal for a dive also played a big role in the defeat.
"Our start wasn't good enough, Arsenal started the game better than us. Honestly, I think the first goal should have been disallowed because there was a clear handball, but our start wasn't good for the first 20-25 minutes. Then, after that we started to play. In the second half we started very well and created chances to equalise," the Chelsea boss claimed.
"The second yellow card for Moses was one of the key moments but despite the situation we were able to equalise. Then we conceded after 30 seconds or something and that was the key moment for our loss. We created another chance through Diego and Ospina made a fantastic save."