Antonio Conte says it is "not simple" for Chelsea to defend the Premier League title after his team fell to a 1-0 home defeat against Manchester City.
Kevin De Bruyne scored the only goal of the game at Stamford Bridge on 30 September as the Blues were handed a reality check to their aspirations of securing back-to-back league titles.
Conte, 48, led Juventus to three successive Serie A titles between 2011 and 2014, but the former Italy boss said the feat would be difficult to replicate in the more competitive Premier League.
"We won the title with Juventus and I was expecting a really strong challenge from AC Milan, but instead they sold Zlatan Ibrahimovic and Thiago Silva to Paris Saint-Germain, so they became weaker," Conte was reported as saying by Sky Sports.
"It wasn't simple second time, but it was easier. Here, from last season to this season, you have big teams and now they are bigger."
Conte suggested that it would be a bigger achievement for Chelsea to win the Premier League title this season compared to last season as rivals such as City had strengthened considerably during the summer transfer window.
"I think last season we did a really great job, because we won the league against a really strong team, because Man City last season also was a fantastic team," the Chelsea boss explained.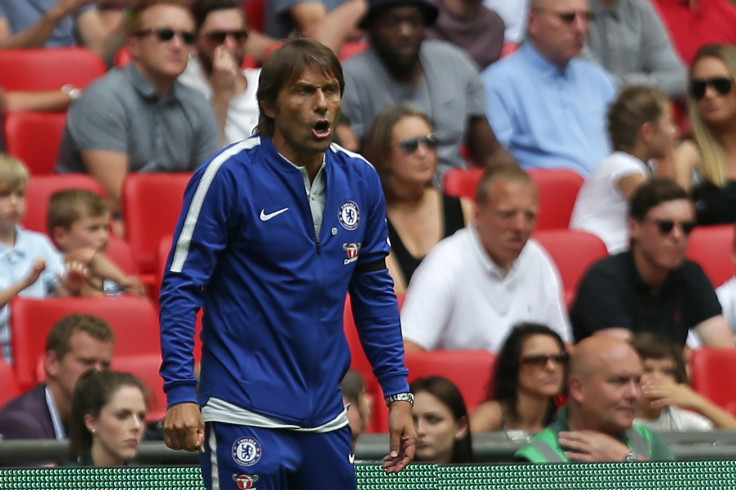 "And now after I think a great transfer market, they have improved a lot. It's not simple to play this league.
"We have to try to do our best in every game with great ambition, because we must always have the right ambition.
"But at the same time sometimes you have to compliment your opponent. You must be honest and accept the result."
Chelsea trail league leaders City by six points and face Crystal Palace at Selhurst Park in their next league outing on 14 October.