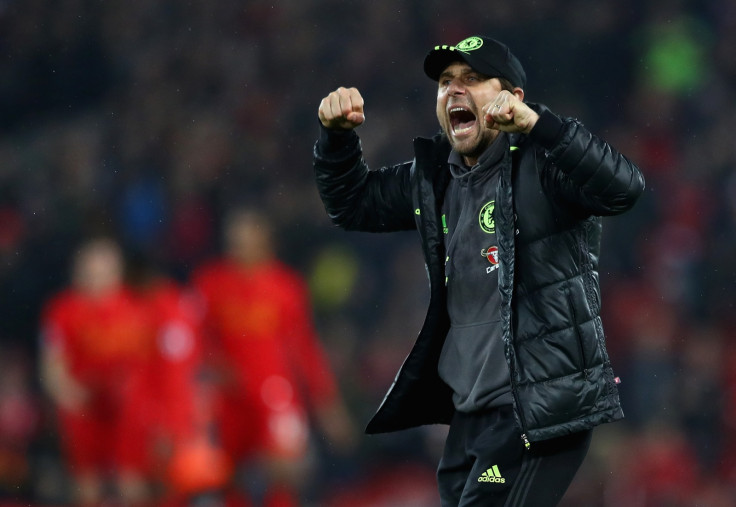 Antonio Conte was surprised that Arsenal asked for a foul when Marcos Alonso put Chelsea ahead in the Blues' 3-1 win over Arsenal on Saturday (4 February). The Italian boss admitted that the goal could have been disallowed in the Serie A but said that it is never a foul in the English football.
Alonso gave Chelsea the lead in the 13th minute of the game after Diego Costa's header came back off the bar. Martin Atkison saw nothing wrong but Arsene Wenger said after the game that it was a clear foul on Hector Bellerin, as the Arsenal right-back was elbowed by the Chelsea left-back in the challenge and had to be replaced by Gabriel.
Conte, however, believes that Alonso only rose higher than Bellerin and Atkison was right to concede the goal.
"In England, in this league, this is always a goal. There was a ball, there was a contest, and Alonso jumped more than Bellerin and scored the goal," the Chelsea boss said after the 3-1 win over Arsenal. "To hear this in England I am surprised. In Italy? Maybe! This is the correct decision. We can see a lot of these situations in England. It's normal."
"If we were in other countries maybe we could have a conversation, but here I don't think it's right to talk about this."
Wenger also said that the Premier League title is now only Chelsea to lose as the Blues are already 12 points ahead the Gunners in the table with only 14 games to go.
However, Conte said: "No, because there are 14 games to play and 42 points to take. For sure today it was important to win against our rival for the title. When you have this type of situation you must exploit it," the Italian boss said.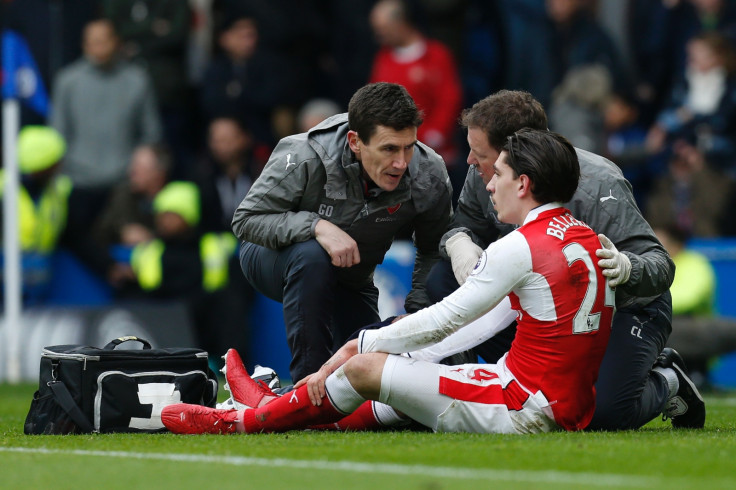 "Arsenal showed us they are a great team with great players, and if you don't play with good organisation, talent and will to fight, and with a good will to work together defensively and offensively, you risk losing this type of game. We must be pleased with the great atmosphere we played in today. I am pleased for our fans to see us play this type of football."
Yet, the Italian boss is convinced that his players will not rest on his laurels, and will take advantage of the current gap at the top of the table to "realise a dream".
"Now it's important to celebrate this win, but then, from tomorrow, it's important to think about the next game against Burnley, a very dangerous team at home. But the league is not finished today. We must continue to work very hard if we want to realise a dream," the Chelsea boss added.
"I don't sleep and I don't want my players to sleep. In my squad, I have a lot of players with good experience who have won a lot in their career, and they know we haven't won the title now.
"In my career as a player, I won a lot, but I lost a lot. When you lose three Champions League finals and you win only one, you have great hunger. During my experience as a footballer I won a title with eight points more, and another time I lost in the same way. For this reason, I think I have a bit of experience to manage this situation and try to keep our antennas very high."