Andrea Pirlo is being lined up by Antonio Conte for a potential backroom role at Chelsea, according to former Blues midfielder and assistant Ray Wilkins. The suave Italian pass-master, now 37, recently began a third season with Major League Soccer (MLS) outfit New York City although could well opt to retire from playing when his current contract expires in December.
Pirlo won three Serie A titles under Conte at Juventus between 2011-14 and recently hailed his flamboyant compatriot as the best manager in the world and a genius whose relentless work ethic and meticulous attention to detail creates the platform for his players to succeed.
Despite rather questionable late links to the likes of Liverpool, Pirlo never tasted the Premier League as a player and instead opted to spend his entire career in Italy before ending his Juve contract a year early in order to head to the United States.
He could yet experience English football in a coach capacity, however, with Wilkins suggesting that the 2006 World Cup winner is being targeted as a replacement for Steve Holland and has already visited the club.
Conte's current assistant first-team coach, who also acts as number two to England boss Gareth Southgate, is set to end his eight-year spell at Stamford Bridge this summer in order to concentrate fully on his role with the national team.
"I know for a fact he [Pirlo] has been around Stamford Bridge on a number of occasions this year," Wilkins told Talksport. "He's the one that Antonio Conte would like. He managed him at Juventus until he was 34. He is the one he will want to come in [to replace Holland]."
He added: "I do believe if he [Conte] pulls off this Premier League win that he should be able to bring in who he wishes."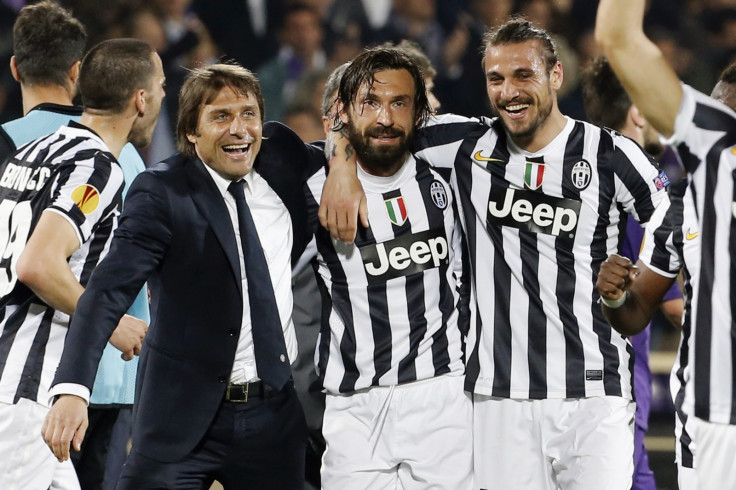 Recent reports from The Times suggest that Conte is currently at loggerheads with Chelsea over the identity of Holland's successor, with the 47-year-old said to covet another Italian coach to join the likes of brother Gianluca Conte, Angelo Alessio, Carlo Cudicini, Gianluca Spinelli, Paolo Bertelli, Julio Tous and Tiberio Ancora. However, the top-flight leaders are believed to be eager to continue their policy of keeping one British assistant in order to help provide continuity with any future managerial changes.
Speaking about his future in January, Pirlo, who was left out of Conte's Italy squad that reached the quarter-finals of Euro 2016, insisted he was yet to reach a decision on hanging up his boots although confirmed that he would like to remain in football when he does eventually call it a day.
"It is my last season? We'll see," he told La Repubblica. "For now I have this and I want to enjoy it. I hope to finish well, then I'll see how I feel. I confirm that when I stop, I will stay in football. I still have a lot of passion, I like to watch it and talk about it, I'm not nauseated or saturated by it.
"It's the thing I do best. I do not know in what role: team manager, coach, who knows. Nobody can understand it beforehand. Almost all my former teammates have now stopped training. And I am so very passionate. Football is my life."