Isis Taking Inspiration from Apocalyptic Prophecy Inspired by Abu Hurairah Hadith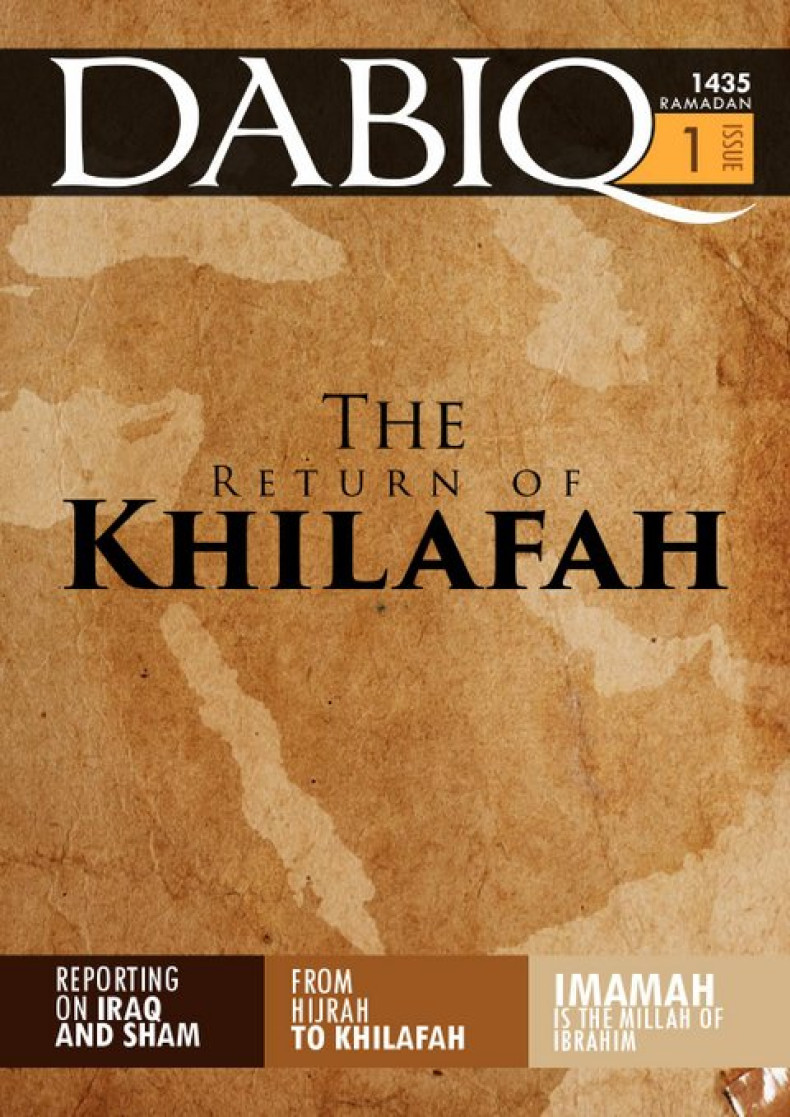 A 1,300-year-old Sunni Muslim tale in which an "infidel horde" fights an Islamic army in the Syrian town of Dabiq seems to be the latest source of inspiration for Isis (Islamic State) militants.
In the ancient tale, a horde is seen carrying 80 banners signalling an Islamic triumph before the world comes to an end.
The ancient tale was passed through Muslim generations by Abu Hurairah, who was a companion of the Prophet Muhammad and is considered the most genuine narrator of hadiths amongst Sunni Muslims.
A Hadith refers to a narration of the Prophet Muhammad's teachings, deeds and sayings.
In the Hadith, the Prophet mentions a great battle between a Muslim army and the non-believers.
Shadi Hamid, a fellow at the Brookings Institute says "it raises morale. It is fair to assume that the vast majority of (IS) fighters believe in this type of talk."
Isis militants are fighting their battle with the scenes from this tale playing out in their minds.
Reports also claim that many are waiting until the US-led coalition members reach a total of 80, to reflect the "80 banners" talked about in the ancient tale.
Despite their victory over other more strategically favoured cities, like Raqqa in Syria and Mosul in Iraq, Dabiq, which was captured by the Isis militants in August, holds the most symbolic significance for the militants.
Isis supporters on social media are also using the world 'Dabiq' to refer to war or struggle against the West, to the extent that the official magazine of Isis has also been named Dabiq.
While some are wondering whether the Hadith is going to play out in Dabiq, others are calling Isis's interpretation of the ancient tale a misinterpretation of Quran and the Hadith.
It is yet to be seen whether Isis can maintain its Dabiq in the face of airstrikes from the US and its Arab allies.