US Vice President Joe Biden Apologises After Calling Sunni Allies 'Largest Problem in Syria'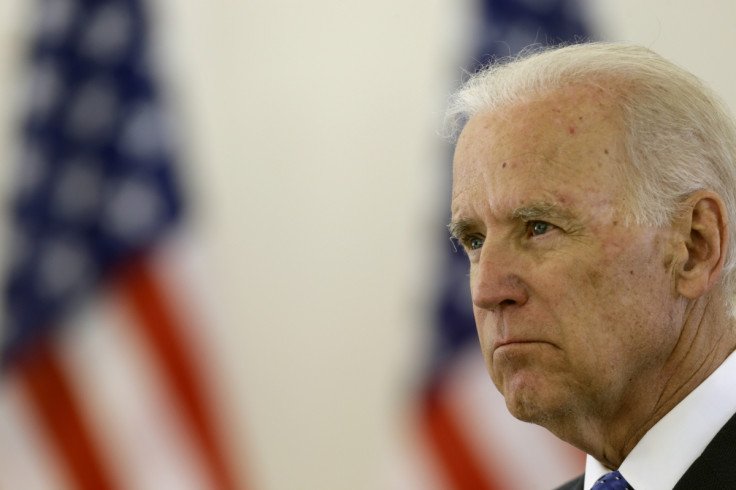 US Vice President Joe Biden has once again got himself in hot water, this time with key Sunni allies, after blaming them for indirectly facilitating the growth of the Islamic State militants in Syria.
When a student at the Harvard's John F. Kennedy Forum last Thursday (2 October) asked Biden: "In retrospect do you believe the United States should have acted earlier in Syria, and if not, why is now the right moment?" Biden replied:
"The answer is 'no' for two reasons. My constant cry was that our biggest problem is our allies — our allies in the region were our largest problem in Syria."
Following his controversial remarks at the Forum, Biden was heard in a video posted online on the White House YouTube channel saying, "the Turks were great friends," and so were the Saudis and the Emiratis, however, on the topic of Syria and the efforts to bring down President Bashar Assad, Biden remarked:
"What were they doing? They were so determined to take down Assad and essentially have a proxy Sunni-Shia war, what did they do? They poured hundreds of millions of dollars and tens, thousands of tons of weapons into anyone who would fight against Assad — except that the people who were being supplied were al Nusra and al Qaeda and the extremist elements of jihadis coming from other parts of the world."
Without directly blaming America's allies in the region for arming the militant groups, Biden further built on his allegation by saying:
"Now you think I'm exaggerating. Take a look! Where did all of this go? All of a sudden everybody's awakened because [of] this outfit called ISIL [or ISIS], which was Al Qaeda in Iraq [and then they] found open space in territory in eastern Syria.
"We could not convince our colleagues to stop supplying them. So what happened? Now all of a sudden — I don't want to be too facetious — but they have seen the Lord, [and] the President's been able to put together a coalition of our Sunni neighbors, because America can't once again go into a Muslim nation and be seen as the aggressor. It has to be led by Sunnis to go and attack a Sunni organization."
While a majority of the American media ignored Biden's remarks, blogger Sharmine Narwani criticized the Obama administration for blaming its own errors on others in an article titled 'Biden: Turks, Saudis, UAE funded and armed Al Nusra and Al Qaeda':
"We have press reports that the CIA was a major conduit for the transfer of weapons from Libya to Syria – a role, no doubt, facilitated by US Ambassador Christopher Stevens who was killed in Benghazi by unknown extremists. The Obama administration finds itself condemned for what it has done and what it has not done, when the real problem is that nothing has worked to bring peace or strengthen a moderate rebel leadership."
Biden is now heard apologizing to America's Sunni allies after a major backlash from the Arab media.
Gulf News reports, "General Shaikh Mohammad Bin Zayed Al Nahyan, Crown Prince of Abu Dhabi and Deputy Supreme Commander of the UAE Armed Forces, received a telephone call from US Vice President Joseph Biden on Sunday, apologising for the comments he made."
Biden reportedly also called up Erdogan the same day to give clarifications over his comments.
According to a statement released by the US embassy in Ankara, "the Vice President apologized for any implication that Turkey or other Allies and partners in the region had intentionally supplied or facilitated the growth of ISIL or other violent extremists in Syria."
© Copyright IBTimes 2023. All rights reserved.