Air strikes conducted by a US-led coalition have begun to push Isis fighters back from some parts of the Syrian Kurdish-majority border town of Kobani after three weeks of advances.
Since the Islamic State (also known as Isis) raised their black flag on the eastern side of the town, raids on the Sunni Islamists have multiplied. According to the Syrian Observatory for Human Rights, a British-based monitoring group, militants "withdrew overnight from several areas in the east of Kobani".
The news was confirmed by Idris Nassan, deputy foreign minister of Kobani district, who told Reuters that Isis fighters are "outside the entrances of the city".
"The shelling and bombardment was very effective and as a result of it, IS have been pushed from many positions," he said. The move came after Isis back positions were hit in strikes, causing casualties and damages to their vehicles.
"This is their biggest retreat since their entry into the city and we can consider this as the beginning of the countdown of their retreat from the area," Nassan said.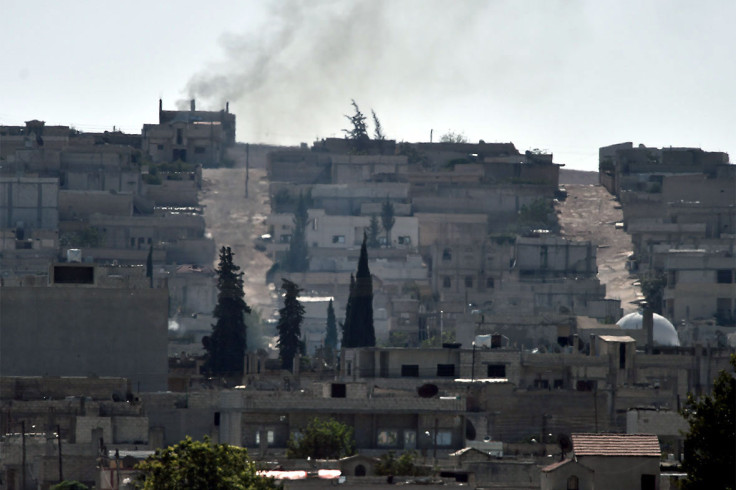 The Kurdish forces are desperately outnumbered and outgunned by Isis, which boasts an arsenal of US weapons looted from the Iraqi army in Mosul. Defence experts said it was unlikely that the advance could be halted by air power alone.
Mustafa Ebdi, a Kurdish journalist and activist from the besieged town, said on Facebook that the streets of Maqtala neighbourhood in southeastern Kobani were full of the bodies of Isis fighters.
The possible breakthrough in the battle for Kobani came after Turkish president Recep Tayyip Erdogan said that a ground operation is necessary to defeat Isis and expressed his concerns that the town was about to fall into the hands of jihadists.