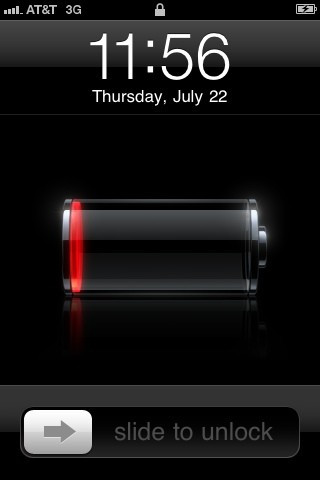 Apple has admitted that there is a problem with the battery life of iOS 5 devices, and a fix will be released "in a few weeks".
The problem, which has been reported in many online forums, causes iOS 5 devices to lose battery life more quickly than normal; in some cases users saw their iPhones running out of power after less than 12 hours.
A software update, called 5.0.1, has been released to developers as a beta. The beta contains improvements and bug fixes, including:
Fixes bugs affecting battery life
Adds Multitasking Gestures for original iPad
Resolves bugs with Documents in the Cloud
Improves voice recognition for Australian users using dictation
Contains security improvements
The build number for this 5.0.1 beta is 9A402, and although it is currently available to developers only, a release for the general public will be made available soon.
Poor battery performance has been blamed on a bug where an iPhone will check its location far too often, powering up the GPS chip and draining the battery. The location is checked so that an iPhone can automatically adjust the time zone settings.
Apple told technology website All Things D: "A small number of customers have reported lower than expected battery life on iOS 5 devices. We have found a few bugs that are affecting battery life and we will release a software update to address those in a few weeks."