Campaigners and scientists have called on Amazon and Apple to remove from their services an anti-vaccination documentary made by a discredited doctor who falsely links vaccines with autism.
The film, titled Vaxxed, has been put on sale on iTunes, Amazon Instant Video and Vimeo and is directed by Andrew Wakefeld, who was struck off in 2010 for his fraudulent claims that linked autism with the measles, mumps and rubella (MMR) vaccine.
Now a member of the "anti-vaxxer" movement in the US, there are concerns among scientists that Wakefield is spearheading a campaign that could hamper vaccination programmes in Europe.
Edzard Ernst, professor emeritus of complementary medicine at Exeter university, told The Times that Wakefield's data had been proven to be wrong and that his view that people should not be vaccinated risked public health.
"Any company or person trying to make money by alarming people and thus endangering public health is not just unethical and immoral but also despicable and irresponsible," he said.
Founder of the pro-science charity Good Thinking, Simon Singh also said the film should be withdrawn, adding: "If they are willing to put profit above public health then they are free to do so but it would be hugely disappointing".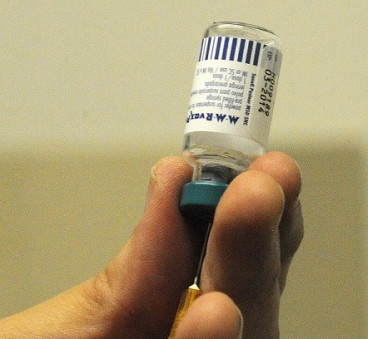 The film, which has made $1.1m (£930,000) at the box office, was screened in London this week and will be showed around the country. It alleges that data was covered up linking vaccines with autism. The claims by Wakefield are thought to have stopped many children from being vaccinated.
The film was pulled from the Tribeca Film Festival in New York in 2016 over its controversial claims.
Helen Bedford, professor of child public health at University College London, said the film lacks any credible scientific evidence.
"In contrast there is significant, solid scientific evidence of no link between the MRR vaccine and autism from studies around the world."
While Apple and Amazon did not comment, Vimeo said its platform was an open one, which meant any filmmaker or distribution company could sell videos directly to the public, The Times reported.