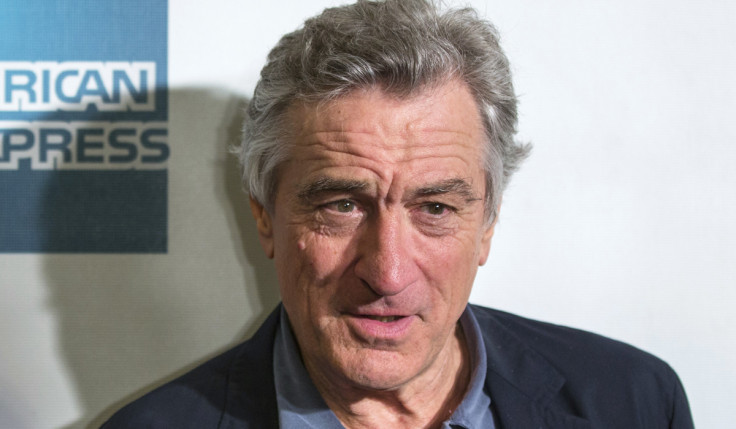 Robert De Niro, renowned actor and organiser of the New York Tribeca Film Festival, has been forced to backtrack over the decision to screen a controversial film that explores the discredited scientific links between autism and vaccinations. The move, titled 'Vaxxed: From Cover-Up to Catastrophe', was pulled from the festival's roster after a backlash from scientists and filmmakers who took issue with the film's subject matter.
The film was directed by a struck-off UK doctor called Andrew Wakefield, who published a study in 1998 that claimed there was a strong link between the vaccine for measles, mumps and rubella (MMR) and autism. The paper was subsequently described by the British Medical Journal as "an elaborate fraud" and Wakefield was banned from practising his profession in the UK.
De Niro said he initially wanted to play the film to "start a conversation" about autism – a condition one of his children suffers from – and that the issue was "deeply personal" for his family. Yet announcing plans to pull the movie, he conceded: "After reviewing [the film] over the past few days with the Tribeca film festival team and others from the scientific community, we do not believe it contributes to or furthers the discussion I had hoped for.
"The festival doesn't seek to avoid or shy away from controversy. However, we have concerns with certain things in this film that we feel prevent us from presenting it in the festival program. We have decided to remove it from our schedule."
In response to news that the film would no longer be shown, Vaxxed filmmaker Andrew Wakefield and director Del Bigtree slammed the "unspecified allegations" against the film and said they were given no opportunity to argue their case as to why the movie should be shown. "We were denied due process," the pair said in a statement. "We have just witnessed yet another example of the power of corporate interests censoring free speech, art, and truth. Tribeca's action will not succeed in denying the world access to the truth behind the film Vaxxed."
Before the movie was pulled, one documentary filmmaker called Penny Lane wrote an open letter to the Tribeca Film Festival voicing frustration at the planned screening. "This film is not some sort of disinterested investigation into the 'vaccines cause autism' hoax; this film is directed by the person who perpetuated the hoax," she wrote.
"And this hoax isn't cute, or fun, or thought-provoking. Very possibly, some people will walk away from your festival having been convinced, in part because of your good name and the excellence and integrity of your documentary programming, not to vaccinate their children. And very possibly people will die as a result."