Apple has called a press briefing to announce what it is planning to do with the huge pile of cash it is currently sitting on.
Apple CEO Tim Cook will be joined by Chief Financial Officer (CFO) Peter Oppenheimer for the conference call which will take place today at 2pm (GMT). The briefing will "announce the outcome of the Company's discussions concerning its cash balance," which currently stands at around $98bn dollars.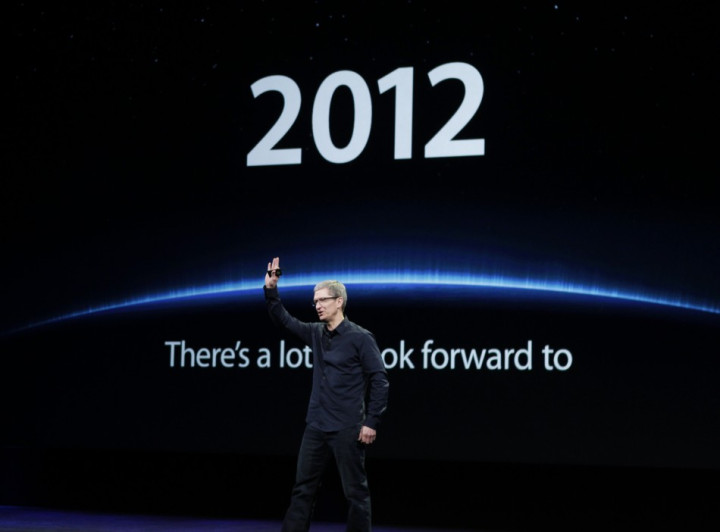 Apple's share price recently went past the $600 dollar mark and in terms of market capitalisation, it is the most valuable company in the world. The company's latest product, the new iPad, went on sale last Friday with thousands of people queuing up for days to get their hands on one.
However, for those hoping to get some information on early sales figures for the new iPad, or indeed on the iPad 2 or iPhone 4S, it sounds as if Apple will not be giving any details, stating: "Apple will not be providing an update on the current quarter nor will any topics be discussed other than cash."
So what will Apple do with its huge pile of cash? The widely held belief is that it will issue a continuing dividend to its shareholders. This follows lots of calls to do so from Wall Street and investors alike as Apple has continued to build its cash reserve. Apple last issued a dividend in 1995 and the following year it reported a loss of $816m.
While obviously having a huge reserve of cash is not too much of a burden, Apple is only earning around 1 percent in interest from the $98bn which many investors see as a waste.
Other options could see Apple make a significant purchase of another company - in a similar way that Google purchased Motorola last year for $12bn. However Apple has never made a multi-billion dollar acquisition and it would come as a major surprise if an acquisition like this was announced.
Another option for Apple would be to use the cash to buy back some shares from investors but this is a tactic used normally by companies looking to increase their earnings per share, something Apple does not need to know.
One of the issues restricting what Apple can do with its hoard of cash it that up to two-thirds of it is held by its foreign subsidiaries and to bring it back to the US would require the company to pay hefty (over 30 percent) repatriation taxes.
A.M. Sacconaghi Jr., an analyst with Bernstein Research told the New York Times that the most attractive option for the company could be to raise tens of billions of dollars in debt at current low rates. That would give it the ability to pay a sizable dividend for years while waiting for a possible change in American laws that could allow it to bring its foreign cash back home without big taxes.
We will be covering the conference call live at the International Business Times UK and bringing you all the details on what Apple is going to do with its cash as it is announced.